Mayor announces free CPR classes for RPS teachers
5/10/2019, 6 a.m.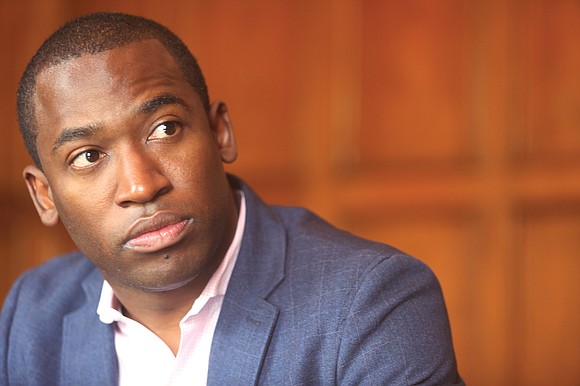 Mayor Levar M. Stoney marked the first day of Teacher Appreciation Week on Monday by announcing a new partnership between Richmond Public Schools and Richmond Fire and Emergency Services.
Fire officials will offer free cardiopulmonary resuscitation certification classes to RPS teachers, Mayor Stoney announced during a news conference in front of Woodville Elementary School in Church Hill.
The Virginia Department of Education requires all individuals applying for or renewing teacher licenses to be certified in CPR, which can cost as much as $150 per course.
"Teachers told me the $150 fee was asking a lot of them," the mayor said. "We found a way, by working with (Richmond Fire Chief Melvin D. Carter) to help teachers keep these dollars in their pockets."
The partnership was inspired by the mayor's Teacher Advisory Council, Mayor Stoney told the Free Press.
RPS Superintendent Jason Kamras said the CPR courses will be offered monthly.
"This is just another example of how we all get smarter when we listen to our teachers," Mr. Kamras said. — RONALD E. CARRINGTON