Personality: Natasha Freeman
Personality: Natasha Freeman
5/10/2019, 6 a.m.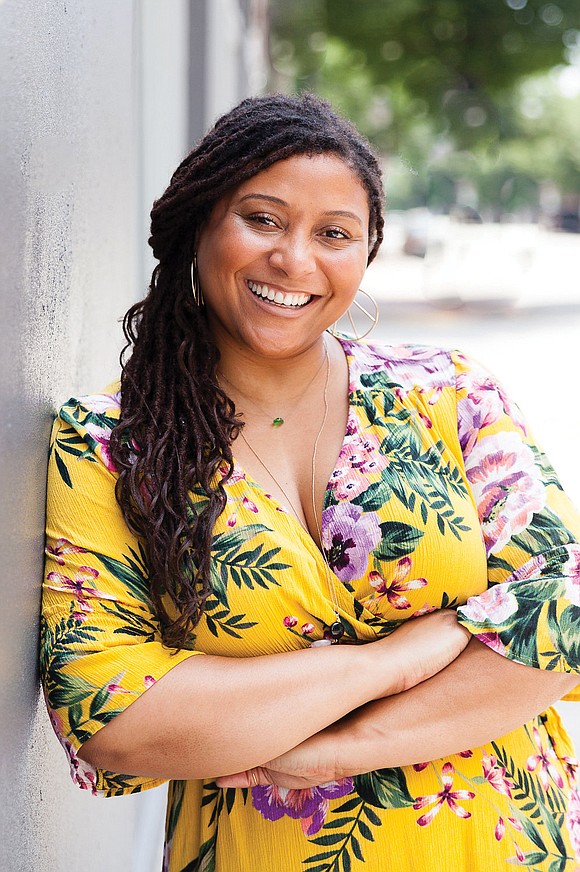 She was having debilitating anxiety attacks. Through a friend, Ms. Freeman found her first yoga teacher, Ellie Burke, who was 8 months pregnant with twins. Ms. Burke, she recalls, did a standing split in the first class.
"I thought, 'If she can do this, I can do it. Then I am good,' " Ms. Freeman recalls.

"Yoga saved my life — 100 percent. Yoga taught me to understand that I can control my breath because it is all about that body-breathe connection. Yoga became a safe place for me."
PYR wants to help people find their safe place through its programming, creating a curriculum around the programming offered in the community and producing more trauma- informed teachers as well as health care providers.

"Yoga is the journey of the self, through the self, to the self. Truly it is a journey all your own," Ms. Freeman says. "This means to journey of reconnecting to our truth. That truth is not necessarily what we are living. It gets a little muddy by what we think we should be or what society thinks we should be. When you can reconnect to true self, we are able to hear that voice that connects us to the voice within and be guided by it."
Meet yoga proponent and this week's Personality, Natasha Freeman:
Top volunteer position: President of the board of directors, Project Yoga Richmond.
Occupation: Founder and owner of Lucid Living, a holistic healing and wellness space.
Date and place of birth: June 17 in Richmond.
Current residence: Downtown Richmond.
Education: Bachelor's in business management, with a minor in Spanish, from Virginia Tech.
When Project Yoga Richmond was founded: 2010.
Project Yoga Richmond's mission: We believe that yoga has the power to heal and strengthen individuals and, in turn, transform whole communities. Project Yoga Richmond is a nonprofit that makes yoga accessible and affordable to all, through a pay-what-you-can studio and community partnership programs across Greater Richmond.
Features of PYR programs: Our goal is to share the physical, mental, emotional and/or spiritual benefits of yoga to promote community wellness and help communities and participants develop mind-body awareness and self-regulation, cultivate self-acceptance and build resilience.
Some organizations Project Yoga partners with: Brook Road Academy at St. Joseph's Villa; Crisis Stabilization Unit at Richmond Behavioral Health Authority; Safe Harbor; Chesterfield County Jail; NextUp RVA; Chesterfield County Public Schools at Falling Creek Middle School; Senior Center East at Peter Paul Development Center.
Age of oldest participant: Older than 80 years old.
Age of youngest participant: There are 4 and 5 year olds who attend Saturday Salutations, our outdoor yoga series held at the Virginia Museum of Fine Arts.
Yoga is: Deeply healing, and truly has the power to transform the mind, body and spirit.
Benefits of yoga in Richmond: We are better united than divided. I've witnessed yoga in RVA bring together different neighborhoods and communities.
Project's No. 1 challenge: I imagine PYR's No. 1 challenge is similar to most nonprofits. We are always striving to learn ways to connect to the individuals and businesses that have a passion to help us move our mission and vision forward through donating their time, talents and financial treasures.