Personality: Stacey Squire
Spotlight on founder and president of Christina's Love Foundation
5/24/2019, 6 a.m.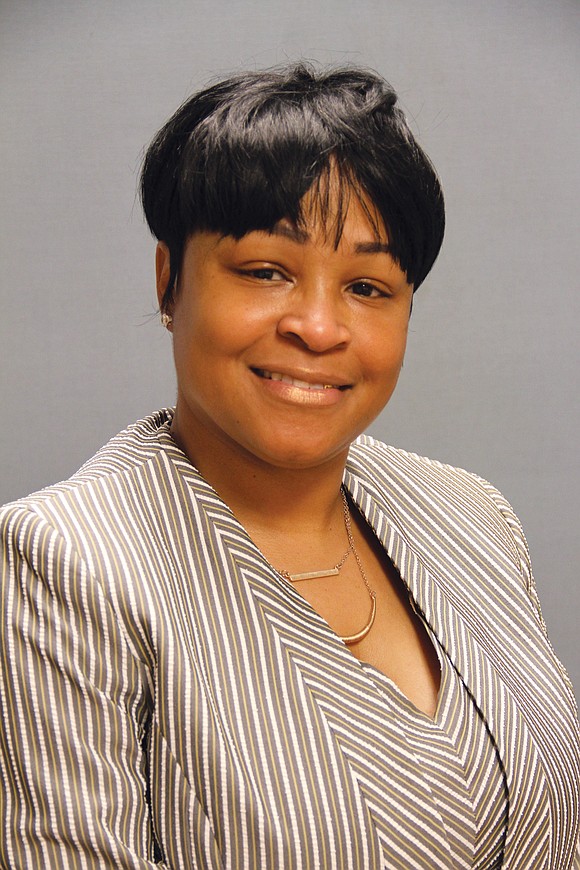 "Going through domestic violence is embarrassing, especially when people look at you a certain way when they find out you are a victim. The foundation wants to take away the stigma and let (victims) know it is not their fault."
More details about the foundation are available at (828) 668-2799 or by visiting www.christinaslovefoundation.org or Christina's Love Foundation on Facebook.
Meet an advocate for domestic violence victims and this week's Personality, Stacey Squire:
No. 1 volunteer position: Founder and president of Christina's Love Foundation.
Occupation: Private duty nurse.
Date and place of birth: Sept. 1 in Richmond.
Current residence: Chester.
Education: I attended George Wythe High School and later received my GED.
Family: I am a single mother of seven. After the death of my sister, I raised her two children as my own so I count the total as nine.
Reason for founding: After the brutal murder of my sister and a victim of domestic violence myself.
Resources the foundation offers: We offer emergency shelter and raise awareness with community outreach. We organize community events such as back-to-school drives and free self-defense classes. I have funded the organization but we are now expanding and seeking donations. I have been funding the CLF alone for the past few years.
How I define domestic violence: Domestic violence can be defined as intimate partner violence or domestic abuse and is a pattern of behaviors used to maintain power and control over another partner in an intimate relationship. Domestic violence does not discriminate. Anyone of any race, age, sexual orientation, religion or gender can be a victim – or perpetrator – of domestic violence. It can happen to people who are married, living together or who are dating. It affects people of all socioeconomic backgrounds and education levels.
The reason domestic violence exists: All relationships are different but I believe domestic violence and abuse stem from a desire to gain and maintain power and control over an intimate partner. Abusive people believe they have the right to control and restrict their partners, and they may enjoy the feeling that exerting power gives them. They often believe that their own feelings and needs should be the priority in their relationships, so they use abusive tactics to dismantle equality and make their partners feel less valuable and deserving of respect in the relationship.
It could be because of childhood experiences and the abuser could have witnessed domestic violence. It could be a way of them maintaining control. It could be from major life changes such as economic circumstances, losing a job, financial difficulties that could cause stress or just insecurity. Most abusers may be afraid of victims leaving the relationship and just the fear of abandonment.
If I had more time, I would: Knock on every door and ask one question, "Are you OK?"
Quality I admire in others: Wisdom and humility, because with those things you have empathy and the knowledge of knowing oneself and not being afraid to share what you have learned to help others.