Barbara W. Rabin, a founder of HOME, dies at 86
10/4/2019, 6 a.m.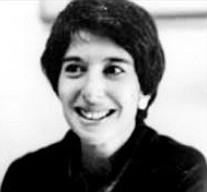 Most people take for granted that if they have the money to pay rent or cover a mortgage, they can live anywhere they want in the Richmond area.
But that was not the case 50 years ago when skin color often trumped income in segregated Richmond.
Barbara Wurtzel Rabin and a group of African-American and white colleagues ushered in change. They organized Housing Opportunities Made Equal
of Virginia, or HOME, and broke the back of overt discrimination in the sale and leasing of residences with lawsuits and other actions to enforce the 1968 federal Fair Housing Act.
"She was laser-focused on the mission, faithful to the work and dedicated to the cause," said Jean Patterson Boone, Richmond Free Press publisher, and also one of HOME's founding members.
Mrs. Rabin's role in pushing Richmond to accept diversity and inclusion is being recalled following her death Sunday, Sept. 29, 2019, in a retirement home in the Philadelphia area. Her family attributed her death to complications from Alzheimer's disease, which she battled for 15 years. She was 86.
Born in New York during the Great Depression, Mrs. Rabin came to Richmond after marrying her childhood sweetheart, Alan Wurtzel, who developed the former Circuit City chain of electronics stores after both graduated from Oberlin College in Ohio.
They moved to Richmond in 1966 where Mr. Wurtzel joined the TV and electronics sales company his father, Samuel Wurtzel, founded and from which he would later build Circuit City.
Mrs. Rabin, meanwhile, got engaged in changing the city. In the late 1960s, she joined Mrs. Boone and others in seeking a solution to housing segregation.
When they formally organized HOME in 1971, Mrs. Rabin was named the first executive director, a post she would hold for 12 years until she left to seek a law degree at the University of Virginia. There, she met her second husband, Yale Rabin, an urban planner and nationally recognized expert on affordable housing, who died in 2016.
Among other initiatives at HOME, Mrs. Rabin made a testing system that was key to gaining evidence of discrimination, a practice that the U.S. Supreme Court upheld in a landmark 1982 ruling. African-American and white volunteers would go separately to rent an apartment or to buy a house and would report back on their treatment. In all too many cases, landlords and owners would provide an excuse to block the African-American applicants while providing a warm welcome to the white applicants.
Major apartment complexes as well as real estate firms started changing after facing costly federal lawsuits that sent a message that a watchdog was taking notice and prepared to make them pay for violating the fair housing law.
A history of HOME describes Mrs. Rabin as "passionate, bold and extremely capable" as well as "able to get things accomplished in a very controversial area without making enemies."
Current HOME President and CEO Heather M. Crislip said her predecessor "laid a firm foundation for a powerful civil rights organization and provided the key tool for fair housing enforcement across the nation" in pushing the litigation that led to the decision in the Havens v. Coleman case that fair housing testers and their organizations could use to enforce the Fair Housing Act.
In addition to her work for HOME, Mrs. Rabin also joined with other parents and residents in the integrated Byrd Park area to get John B. Cary Elementary designated in 1969 as a model school that included African- American and white students. Their action was ahead of the federal court order that forced the Richmond School Board and city to install cross-town busing to integrate schools.
Ms. Rabin also was involved in organizing Citizens for Excellence in Public Schools, which successfully pushed to launch Open High School in 1972 as an option for gifted and talented students and to install an innovative curriculum in Henderson Middle School when it opened in January 1974.
Survivors include her son, Daniel Wurtzel of Irvington, N.Y.; two daughters, Judy Wurtzel of Chevy Chase, Md., and Sharon Wurtzel of Brooklyn, N.Y.; two stepsons, Andrew Rabin of Asheville, N.C., and Paul Rabin of Jamaica Plain, N.Y.; three stepdaughters, Alix Rabin, Mira Rabin and Sarah Rabin, all of Philadelphia; a sister, Caroline G. Parker of Briar Cliff, N.Y.; five grandchildren and five stepgrandchildren.
Details for Mrs. Rabin's services have not been announced.