Memo goes out to city workers in wake of federal overtime suit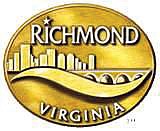 An ongoing lawsuit alleging City Hall failed to pay Department of Finance employees overtime has begun ushering in change.
An internal memo titled "Timekeeping Training" is being distributed to city workers to read and sign. Among other things, the memo states that workers receiving pay on an hourly basis "will be paid for all hours worked."
The memo, a copy of which was provided to the Free Press, also states that each employee is required to "report all working time, even if I work outside of my scheduled working hours."
Employees also are being notified through the memo that they must take a full lunch period and cannot conduct any compensable work during that time.
If they know their work will extend beyond the scheduled hours, employees need to notify a supervisor who can adjust the schedule or authorize the overtime, the memo states.
However, the memo adds that workers will be paid if they work extra time without notifying a supervisor, but they could be subject to disciplinary action.
The memo emerged three months after Tyrus Yerby and Adrienne Webster filed a federal class action lawsuit on behalf of themselves and other current and former employees claiming that top officials of the city Department of Finance required them to work more than 40 hours a week and during lunch, but did not pay them time-and-a-half as required.
Filed in June, the suit also alleges that the department began imposing a no-overtime policy in 2016 after John B. Wack became director.
In its court filings, the city has denied any violation of federal labor law and denied the suit's allegations.
The court has scheduled a settlement conference for mid-November. If an agreement is reached, the case would end. If there is no agreement, a trial date will be set.