Broken promises end legacy at 17th Street Farmers' Market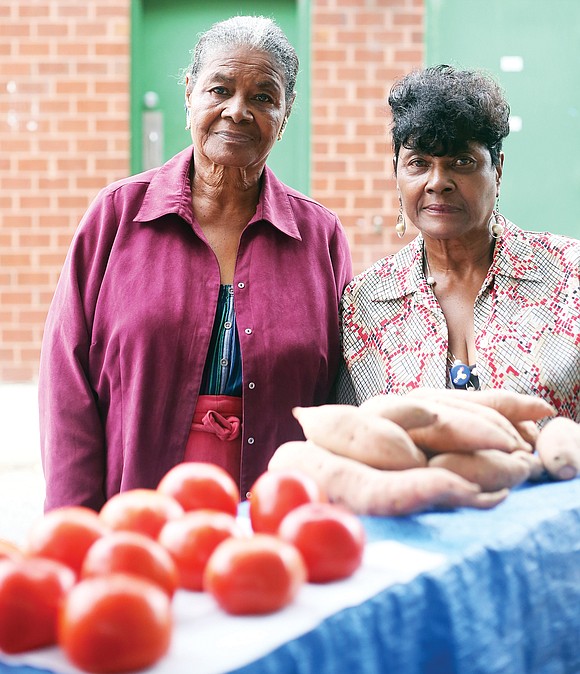 The only evidence of the city's commitment to provide new stands appears to be three large sheds now stored in a recreation department parking lot at 1209 Admiral St. in North Side.
In a statement Wednesday by parks department spokesperson Tamara Jenkins, the sisters' departure was described as "unfortunate."
'The City desires that they return and continue to operate at the market. We continue to work on the long-range solution that we have been in discussion with them on" that involves the providing them with a suitable vending cart with storage space, Ms. Jenkins stated.
According to Richard Tatnall, a community organizer who has been the foremost advocate for the sisters, the final straw for the sisters was an Aug. 27 meeting with Mr. Sledge.
According to Mr. Tatnall and the sisters, Mr. Sledge again made promises about the city's commitment to them, but then abruptly cut off further communication after the meeting and didn't respond to follow-up emails that included questions.
Mr. Sledge stated that he had provided written responses to the questions and also added that he, too, wants the sisters to return as the city continues to work with them on a long-range solution. Neither he nor DPRCF indicated a timeline for making the solution happen.
Ms. Fleming and Ms. Allen's departure ends a family selling dynasty that stretches back to at least the 1890s, when their grandfather, Thomas Carter Sr. and his wife, Lelia, began selling produce grown on their Hanover County land and elsewhere at the city's farmers' markets.
The sisters' parents, Thomas E. and Inell Carter, continued the practice and also worked for other county farms with their 15 children, including the two sisters, as well as a wave of 67 foster children whom the family cared for through the years, Ms. Fleming said.
"People who hired us knew the work would get done as promised," she said.
The family had stands at other locations, as have the sisters. Ms. Fleming said that she and her sister have sold produce and other items at the once popular Boulevard. For 60 years, she spent at least one day a week at Malvern Avenue and Cary Street, and she's considering returning there. Christmas wreaths were her most popular item there.
But the sisters have mostly spent their time at the 17th Street Farmers' Market. In addition to selling produce, the sisters also helped keep the place tidy. Ms. Fleming said they picked up litter and dog poop the city wouldn't clear away so customers would not get disgusted.
"It was the city's job, but we did it to keep the place looking nice,' she said.
They also mothered the homeless who ended up sleeping in Shockoe Bottom, providing them with sandwiches, bever- ages and caring conversation.
While they work with Mr. Tatnall to press their claim for the $72,000, Ms. Fleming said she and her sister plan to return to the market at least two days a week to visit with their "family," the many people they know, including a bread delivery driver who has been part of their feeding operation for years.
She said she and her sister also plan to distribute beverages and food to their homeless friends, and also could distrib- ute the unsold produce that is still at Ms. Allen's farm.
"We won't be selling, but we want to come back to see people we know," she said. "We don't want to give up doing that."