Popular Richmond musician Herbert Allen 'Debo' Dabney III dies at 68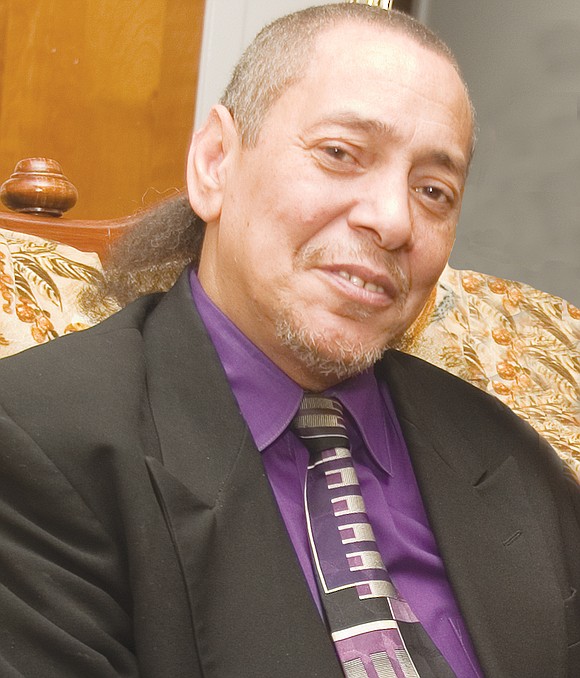 Herbert Allen "Debo" Dabney III, a popular and beloved Richmond musician, died Thursday, April 9, 2020. He was 68.
"Debo," as Mr. Dabney was known and called, believed music could heal, no matter the afflicted's age or ailment. He was an accomplished musician known by many followers as the "piano man" because he played keyboards around town. However, he also played the Hammond B3 organ, the French horn, tuba and baritone horn.
He had a unique style while playing—head down, moving to the music and smiling, as his hands graced his keyboard. He mesmerized audiences or brought them to their feet and often made them dance.
J. Plunky Branch, the jazz-funk composer, producer and leader of Plunky and Oneness, described Mr. Dabney as an "exuberant" performer, playing in the 1970s with Mr. Branch and The Oneness of Juju.
"Over the past 50 years, I don't think there was a jazz performer he didn't play with at one time or another," Mr. Branch said. "He played by ear and could pick up anything after just hearing it one time and sometimes as it was playing. He could adjust to any style of playing."
Mr. Dabney moved to Richmond from Manakin in Goochland County as a youngster and attended Richmond Public Schools. He performed in the band at the former Randolph Junior High School, as well as with Maggie L. Walker High School's marching band and orchestra under the direction and tutelage of Joseph P. Kennedy III.
Mr. Kennedy helped him form his high school band, "The Dabney Trio," that played gigs across the area.
After graduating from Maggie Walker High School in 1969, Mr. Dabney attended Norfolk State University on a music scholarship and graduated in 1973.
He became the pianist with the R&B band Poison and, in 1976, appeared on Don Cornelius' nationally syndicated show "Soul Train," with Poison and its hit song, "Let Me Lay My Funk On You." Mr. Dabney traveled with the band on the West Coast in the 1970s and later decided to get off the road and return to Richmond.
Mr. Dabney played it all – R&B, jazz, funk, fusion, African rhythms, gospel and classical. He opened for national artists such as B.B. King and organist Jimmy Smith and toured with the Average White Band.
Lifelong friend B.J. Brown, founder and executive director of the Richmond Jazz Society, said she and Mr. Dabney would talk on the phone for hours, especially in their youth, about music and boxing, which he loved equally.
She also said that Mr. Dabney spoke of hearing music when he was an infant and, as he grew up and began playing the piano, could hear a song and replicate it on the piano with little or no effort.
"Debo would play at a club on Saturday night, which ended in the wee hours of the morning, then get up to play at three or four churches on Sunday starting at 7 a.m.," Ms. Brown told the Free Press.
He served as music coordinator at Sixth Baptist Church in the West End and also played for 20 years at Trinity Baptist Church in North Side.