City, Henrico health districts start COVID-19 testing in targeted areas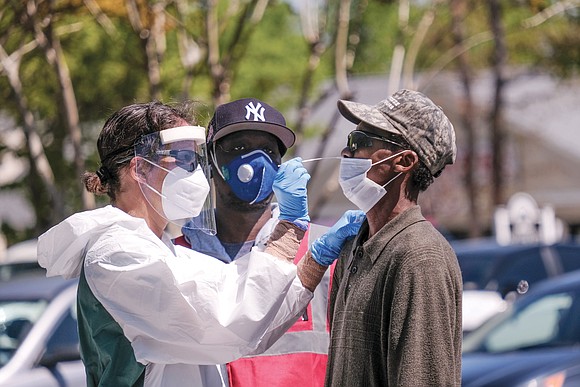 The Richmond and Henrico health districts are offering free, walk-in COVID-19 testing targeted to people in low-income communities of color who do not have health insurance or whose insurance does not cover COVID-19.
"Screenings will be held in public housing communities because this has not been done much around the country," Dr. Danny Avula, director of the two health districts, said during a news conference last Friday. "We want to ensure that people needing testing get it while we (the health districts) are thoughtful about the process and not contributing to the spread of COVID-19."
According to the health districts'news release, specific site locations are not being made public "to enable orderly and efficient operation of the testing events, and to adhere to social distancing guidelines."
Residents experiencing COVID-19 symptoms such as shortness of breath, cough or a fever, are asked to call the health district hotline – (804) 205-3501 – to learn about the testing and set up an appointment.
Officials anticipate testing 100 to 150 people at each event.
Dr. Avula said 22 people were tested during the first walk-up event held Tuesday at Woodman West Apartments, a subsidized housing complex on Blackburn Road in Glen Allen. A second event was being held Wednesday at Southwood Apartments in South Richmond.
"Some of the 22 were walk-ups and some had appointments," Dr. Avula said. "We are really trying to preserve the testing for residents for the communities we are testing in."
Details: Go to Richmond and Henrico health districts' websites at
www.vdh.virginia.gov/richmond-city and https://henrico.us/health/.