Noted reggae musician Drummie Zeb returns to his Richmond roots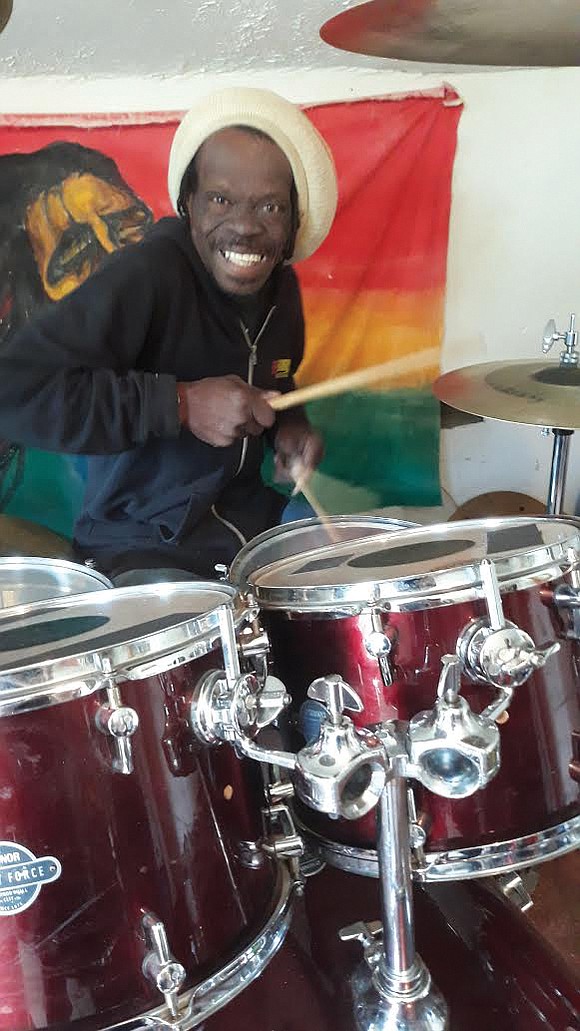 Inspired by the vibrations from the marching bands at the Richmond Christmas Parade, 10-year-old Ernest Myron Williams begged his mother for a set of drums. She scrimped and saved to provide one.
Fifty years later, that small skinny kid, now known as Drummie Zeb, has turned that initial drum set into a fabulous music career that has taken him around the world.
He has played and recorded with the likes of music legend Paul Simon, country music star Kenny Chesney and the world-renowned reggae group, The Wailers.
"Who would have thought that could happen to someone from Fairfield Court?" Drummie Zeb said during an interview last week from his Church Hill home. "It is almost unbelievable."
Public housing and the East End of Richmond often get the most attention for crime and poverty, but to Drummie, too little mention is made of the rich musical and cultural heritage as well as the people, like himself, who exemplify that part of the area's story.
He wishes Richmond would offer the same public recog- nition for composers, songwriters and performers who have left their mark on the musical world as that accorded to pro athletes who got their start in the city.
Known for his informal dress, dreadlocks and thousand-watt smile, Drummie said he grew up aspiring to have the kind of professional career enjoyed by his Richmond drumming idols and mentors whom he thinks have been forgotten in their hometown. They include Jerome E. "Bigfoot" Brailey, a longtime performer with Parliament Funkadelic who is in the Rock and Roll Hall of Fame, and Elwood Henderson, who performed with The Jimmy Castor Bunch.
As it turns out, Drummie achieved that goal as his résumé as a musician shows.
Turned on by Bob Marley and his syncopated Jamaican music, Drummie Zeb was born after he started teaching himself reggae beats. (Zeb is short for Zebulon, the middle name he adopted after the start of his professional career.
That career began when friend and guitarist Ras Mel Glover invited him in 1979 to Awareness Art Ensemble, a Richmond reggae group started by Jamaican transplant Olamina Ridley. The group proved wildly popular and was active for 13 years. After the group largely fell apart, Drummie Zeb created his own group, Razor Posse, which allowed him keep playing the music he loved full time.
In 1999, his group got a chance to open for The Wailers during an appearance at Brown's Island in Downtown. Drummie's percussion skills left a lasting impression. When The Wailers needed a replacement drummer, he got the call, and suddenly was having eye-opening experiences performing at venues across the country and in South and Central America, Europe, Australia and Asia.
During the 16 years he played with The Wailers, Drummie said the group stayed incredibly busy, performing 200 days a year. He had other opportunities as well. He took part in Doctor Dread's reggae album of Bob Dylan's songs. And he was tapped to participate when Paul Simon recorded a reggae track and needed a drummer who could perform the music.