Rev. Frank Lomax Jr., minister of stewardship at Quioccasin Baptist Church, dies at 89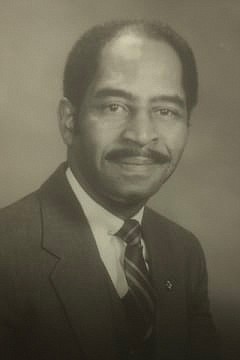 The Rev. Frank Lomax Jr. spent his working life as an auditor for the Internal Revenue Service. But after retiring, he found his way into the ministry.
Rev. Lomax's work at Quioccasin Baptist Church, for the Baptist General Convention of Virginia and with the Ministering to Ministers Foundation is being remembered following his death Friday, April 10, 2020, in Henrico County. He was 89.
A memorial service celebrating his life will be scheduled at a later date.
A Henrico County native and son of a minister, Rev. Lomax was 67 when he was ordained into the ministry at Quioccasin Baptist Church in Henrico, where he served as an associate pastor for more than 20 years and was best known as the minister of stewardship.
Rev. Lomax also participated in other Christian groups, including serving as instructor for the BGCVA's Department of Christian Education for the Deacons Conference of Richmond and Vicinity and at the Evans-Smith Institute of Church Leadership at Virginia Union University's seminary.
Rev. Lomax also represented Quioccasin Baptist Church in the Tuckahoe Baptist Association of Virginia, where he earned such great respect that he was elected to a term as moderator, or chair, of the organization.
He also was a past president of the BGCVA's Laymen's Division.
In 1995, while still in theology school, he became a charter board member of the newly organized Ministering to Ministers Foundation, a support, counseling and advocacy group for clergy of all faiths.
The foundation described Rev. Lomax as "an outstanding ambassador" for the organization in presenting him with its Campbell-Wallace Achievement Award for Distinguished Service in 2015.
"In his low-key mode of operation, (Rev. Lomax) has led every group or organization he is affiliated with to include the MTM Foundation in their budget," the foundation stated in its citation. "He is a loyal friend to ministers and an ardent believer that healthy ministers help create healthy churches and that healthy churches create healthy communities."
Rev. Lomax was not thinking of a career in ministry when he graduated from Virginia Randolph High School in Glen Allen. Instead, he would soon be a soldier.
With the Korean War raging, he was drafted into the Army, serving in the Signal Corps and then with the 101st Airborne Division in Korea and Japan.
After military service, he graduated from Smith-Madden Business College and found work with the Richmond office of the IRS, where he was one of the first African-Americans to handle audits. Able to retire at age 55 after 30 years with the federal government, he went back to school to take courses, first at Virginia Union University and then at Virginia Commonwealth University.
Already long involved with Quioccasin Baptist Church, he felt the call to ministry during his studies, and at age 65, enrolled in VUU's Evans-Smith Institute that offers a certificate program for lay leaders.
Rev. Lomax is survived by his wife of 68 years, Barbara C. Lomax; two children, the Rev. Frank Lomax III and Randi-Jo Lomax; a sister, Louise Pryor; three grandchildren; and five great-grandchildren.