Commission to ask Richmond museum to house Lee statue from U.S. Capitol
George Copeland Jr. | 8/13/2020, 6 p.m.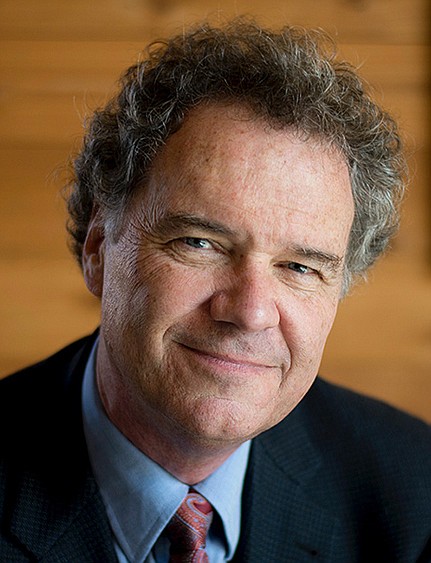 The Virginia Museum of History & Culture on Arthur Ashe Boulevard could become the new home for the statue of Confederate Gen. Robert E. Lee that represents Virginia in the U.S. Capitol.
That was the unanimous recommendation of the Commis- sion for Historical Statues in the United States Capitol during a meeting on Aug. 7.
Dr. Edward L. Ayers, a historian and former president of the University of Richmond who serves on the commission, made a motion to ask if the VMHC would take the Lee statue. The museum has both the "institutional capacity" and "curatorial expertise" to manage the statue, he said.
This recommendation marks the latest development for the commission, which was created by the General Assembly this year after Congressman A. Donald McEachin of Richmond and Congresswoman Jennifer Wexton of Northern Virginia sent Gov. Ralph S. Northam a letter in December urging him to replace the statue of a defender of slavery with someone more representative of Virginia's diversity and history.
Each state is represented by two statues shown in the U.S. Capitol as part of the National Statuary Hall Collection. Virginia's statues are of George Washington and Gen. Lee.
Other states, including Florida and Arkansas, already have replaced their Confederate statues with those of other historical figures.
As protests against racial injustice and police brutality were mounted across the nation after the death of George Floyd at the hands of a white Minneapolis police officer, U.S. House Speaker Nancy Pelosi called in early June for the removal of nearly a dozen statues in the U.S. Capitol honoring Confederates. Her request was sent in a letter to the chair and vice chair of the Joint Committee on the Library that oversees placement of the statues in the Capitol.
The Virginia commission voted on July 24 to move the Lee statue. A public hearing on possible replacements has not been scheduled.
Emily Lucier, manager of public relations and marketing for the Virginia Museum of History & Culture, stated in an email, "We have heard of the commission's discussion and vote" to ask the museum to take the Lee statue. "However, we have not yet received their formal request. We will comment once we have received some official communication."