Federal lawsuit filed over tear-gassing of inmates at Richmond Justice Center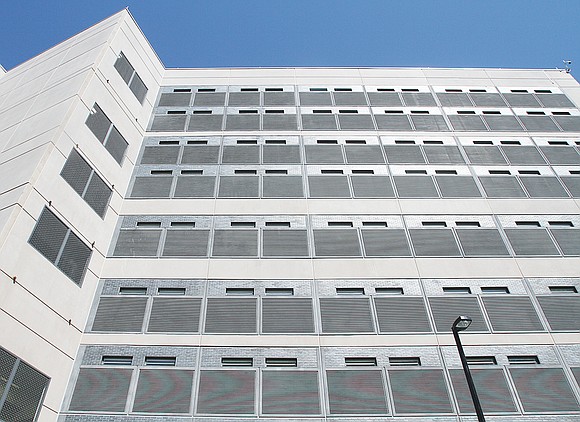 In late August, during an outbreak of the coronavirus at the Richmond City Justice Center, deputies under the command of Sheriff Antionette V. Irving tear-gassed inmates who raised concerns about safety practices. Dozens of others in the same area also were impacted.
One inmate was stripped naked and taken to an isolation cell, with bare floors, no sink and a hole for a toilet, where he spent three days.
The allegations of brutality, first reported in the online RVA Magazine, are now the subject of a class action lawsuit filed this week in U.S. District Court in Richmond.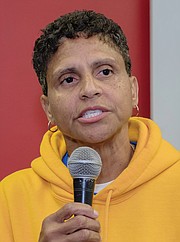 Seth Carroll of the Commonwealth Law Group filed the suit on behalf of the affected inmates and others against Sheriff Irving and some of her staff.
The suit, according to Mr. Carroll, seeks unspecified monetary damages and a court order to force the sheriff to properly implement safety measures without subjecting inmates to further abuse.
"It is unacceptable that incarcerated members of our community would be subjected to cruel and unusual retaliation for attempting to protect the health and safety of themselves and others during the COVID-19 pandemic," Mr. Carroll stated in announcing the suit.
"The Sheriff's Office has a responsibility to protect the health and safety of inmates," he continued, "and we are filing this suit to seek accountability for past actions and assurances that this type of response won't happen again."
The Richmond Sheriff's Office did not respond to a request for comment.
Currently, the jail has reported it has no inmates who are positive for the virus.
In a previous statement on the use of chemical agents, jail officials noted that tear gas and mace are used when "warranted for gaining compliance of resistant or aggressive inmates, especially during incidents when other inmates and/or staff may be at risk."
The RVA Magazine article inspired the lawsuit, according to Natalie Giotta, a Yale Law School student interning with the Commonwealth Law Group. After reading it, she said she brought the situation to the attention of the firm. Since then, she has been involved in gathering statements from inmates to confirm details and aiding in the development of the suit.
The tear-gassing incident that is the main focus of the suit occurred around 6 p.m. Saturday, Aug. 29, in pod 5G where 50 to 60 inmates were housed, Ms. Giotta said. At the time, protesters were outside calling for the release of nonviolent inmates because of a COVID-19 outbreak involving more than 100 inmates.
Meanwhile, 10 to 15 inmates in pod 5G asked to speak with the jail's management about the continuing transfer into their pod of inmates who were exposed to the coronavirus and the failure to transfer out the cellmate of an inmate who had tested positive, she said.
One inmate, Gilberto DeJesus, aroused the concern of pod members who were virus-free. Just transferred to 5G, Mr. DeJesus, who would later test positive for COVID-19, has stated he felt he was infectious as he was moved from a pod where the virus was rampant.
Based on inmate statements, Ms. Giotta said that the men were calm, talking in normal voices and were not acting in any manner that could be deemed riotous.
She said that their concerns were not addressed. Instead, she said, Maj. Romel Hunt, a supervisor, came to the pod and ordered the protest group to return to their cells and lock down.
As best as can be determined, a few minutes later, correctional officers suited up in riot gear and then shot a tear gas grenade into the pod after shutting off the ventilation and water supply. An inmate later found a label stating the grenade was only for outdoor use. That label is now part of the lawsuit's evidence.
Ms. Giotta said many of the individuals who were tear-gassed were locked inside their cells and had no involvement with the smaller group that remained outside their cells to express their concerns.
That includes Tobias Hill, who suffers from asthma and claustrophobia. He stated in an interview that is part of the suit that he began to breathe in the tear gas, "I thought I was going to die." He stated that deputies ignored his cries for help.
He also stated that the inmates were not allowed to take showers and wash off for another day. "Basically, we had to sleep in tear gas and pepper spray."
Theron T. Moseley, who was involved with the limited protest and who also was maced when he sought to return to his cell, wrote a letter detailing what happened that is now part of the lawsuit.
"To say the pain we all felt was excruciating will be an understatement," he wrote. "The feeling of being helpless and not being able to control your breathing is terrifying. That pain was so unbearable at times that I wouldn't wish that on anyone. All we kept yelling was for somebody to help us. Guys were throwing up."
After the gassing, Mr. DeJesus was ordered to strip and was taken to isolation without being able to take a shower, he stated in a letter. A nurse later rinsed his eyes, but he was not allowed to shower until he was released from "the hole," or punishment cell, on Tuesday, Sept. 1.
Ms. Giotta said that even though there are no reported COVID-19 cases at the jail, she said she had not seen during her visits the jail follow rigorous protocols, such as mask wearing or social distancing. "I don't think much has changed," she said.
Since the tear-gassing, there have been incidents in which one or more people have been pepper-sprayed for no evident reason, Ms. Giotta said.
"I pray and hope that these injustices come to an end," Mr. Moseley wrote in his letter. "Just because we are locked in a cell which mimics a cage doesn't mean we are animals. We are human beings and have constitutional rights, also. These injustices are too big to overlook."