The Ingramettes to receive honorary degrees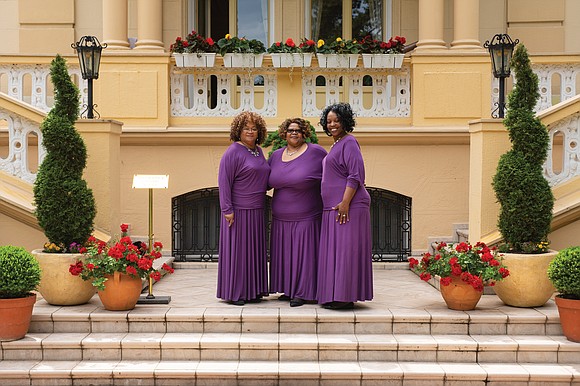 The Richmond-based Ingramettes are still serving up gospel music five years after the death of their founder and leader, Maggie Ingram.
With the late Ms. Ingram's eldest daughter, the Rev. Almeta Ingram-Miller, at the helm, the group that began producing its signature sound in 1956 has performed overseas for the first time and issued a new recording.
This weekend, The Ingramettes will receive additional recognition for their work in spreading the faith through music.
The Higher Learning Bible Institute International/Seminary will present Rev. Ingram-Miller; Maggie Ingram's granddaughter, Cheryl Maroney-Yanc- ey; and Ms. Ingram's daughter-in-law, Carrie Ann Jackson, with honorary doctorates in sacred music.
"I'm very excited," said Rev. Ingram-Miller about the honor that would have made her mother proud.
"They are deserving, and it is time for this to happen," said Dr. Samuel
E. Fisher, founder and leader of the private institution that he formally opened in 1996 in Richmond and that now has satellite operations in Arizona and Ghana.
The presentation is to be made during the private school's yearly awards program 4 p.m. Sunday, Dec. 6, at the institute's headquarters, 1731 Wall St. in South Side.
Rev. Ingram-Miller said The Ingramettes, like most touring groups, has faced challenges in booking concerts during the pandemic, but expects to make appearances again once the pandemic ends.
She is the last original member of the group that her mother began with her children, while Ms. Maroney-Yancey and Ms. Jackson have been active participants for decades.
Along wth the three honorees, The Ingramettes include a fourth singer, Valerie Stewart, with a team of accompanying musicians, Calvin Curry, Randall Cort, Stuart Hamlin, Patrick Newby and Jared Pool, Rev. Ingram-Miller said.