Cherished Holiday Memories 2020
Photos by Regina H. Boone/Richmond Free Press | 12/24/2020, 6 p.m.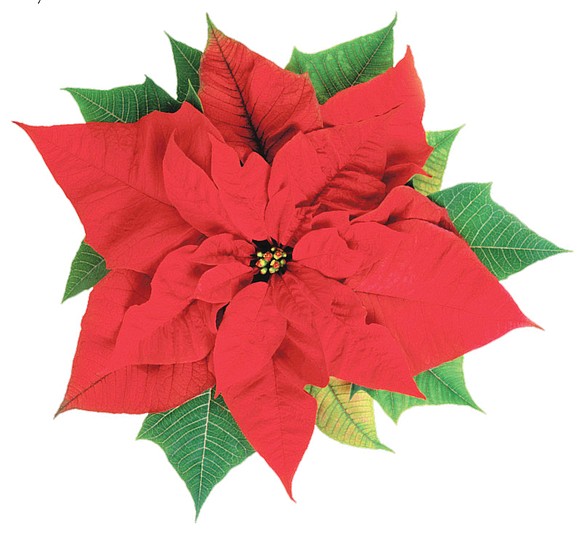 The holidays bring their own flood of memories — the joyful and the bittersweet.
Whether we spend the holidays with family, in the company of strangers or in a land of different faith traditions, love — its strength and bonds — carries us.
And love's memory remains with us through the years.
We hope the reflections shared by five Richmond area residents of their most cherished holiday memories will elicit warm memories of your own.
Welcomed abroad
One of my most cherished holiday memories was an international one.
In my 20s, I lived and worked in Thailand serving as a Peace Corps volunteer for close to 21⁄2 years. That meant I missed spending Christmas in Richmond with my family twice.
As a Christian living in a predominately Buddhist country, I was excited to find a Catholic church in a Thai village that was a 45-minute bike ride away. It was not quite the Baptist church I was used to, but I felt at home and found a place to worship and celebrate Christian religious holidays while in Thailand.
During my second Christmas there, I took a trip with three fellow Peace Corps volunteers to the Philippines. One of the volunteers had roots in the Philippines, so she had many family members who lived there in the province of Ilocos Norte, and they graciously hosted our stay.
As one of the predominately Catholic countries in Asia, the Philippines celebrates Christmas in a monumental way. It is extremely special and brimming with family traditions.
We went to Christmas Mass with her family and enjoyed all the other Christmas Eve traditions of delicious food, fellowship, laughter and music. Her family even made sure we had a gift to open.
I absolutely loved spending time with this large, vibrant family and being enriched in the culture. I especially enjoyed observing the dynamic of strong Filipino women as equals in the household – much different than what I had witnessed in Thailand.
Also, I don't know if it was because I was feeling sad missing my own family, the warmth and kindness extended by this welcoming Filipino family, or a combination of the two, but I remember being completely overwhelmed with the Christmas spirit. I truly had all the feelings of Christmas, its true meaning and the real reason for this wonderful season. Pure joy is the best way I can describe it.
Though it was 27 years ago, I'll always remember that very special and blessed Christmas abroad.
Ms. Brown is a member of the board of directors of Rebuilding Together Richmond.
Love abounds
Christmas has always been my favorite holiday and brings out an aura that I can't explain. I absolutely love all the anticipation that leads up to this special day.
My parents, Charles and Gertrude Wilson, were blessed with four healthy children — one son and three daughters. There was something different about our home during the Christmas season. Christmas Eve was like Grand Central Station – busy, busy, busy. Breakfast would be served early because Mom and Dad had some last-minute details to finalize before the big day. They wanted to ensure that their four children would have a Christmas better than the previous one.
Dad was busy doing whatever Mom needed him to do and he loved every minute of it. Mom was hustling and bustling in the kitchen preparing the most scrumptious Christmas dishes you could imagine. The aromas coming from the kitchen made you want to sample everything immediately.
By evening, my parents were doing the last of their gift-wrapping in their secret place — their bedroom with the door locked. We could hear the wrapping paper being cut and the whispering of our names.
As the night wore on, Dad would check the "Santa" forecast and update us. The cookies and milk were put on a plate. Oh, the fun of it all. What an imagination!
In spite of everything leading up to this day, my parents reiterated that Christmas was not about the presents — it was about Jesus.
I thank God for my wonderful parents, who showered us with their love each and every day, not just at Christmas. The memories that were made will forever be etched in my heart.
The holidays are a little different now, but I can still feel the love, hugs and kisses that are streaming down from heaven.
Mrs. Fleming is a funeral director and office manager at Scott's Funeral Home.
Time with grandmother
Christmas time is normally the busiest time of the year for me because of the number of rehearsals and performances of "The Nutcracker," but I still try my best to create traditions and memories outside of the ones created onstage.
Although the majority of my holiday time is spent in the studio and theater,
I make the most of the time I have with my family. Christmas is a very special time for us because my father's birthday is on Christmas Day and we always have a big party for him.
When I was younger, we'd first have a small family gathering with my mother's side of the family and then we'd go over to my dad's for his birthday dinner and party. It was a lot of fun and full of memorable moments with family and close friends, but my favorite memories are spending time with my grandmother shopping and buying gifts for family and friends.
People have always joked that I'm my grandmother's shadow because of how attached to her hip I am. Wherever she goes, I'm not too far behind. We used to treat this quality Christmas time like a scavenger hunt, going from store to store to find the perfect gift for everyone. We would spend hours upon hours, day after day, driving around town trying to find everyone's present while racking our minds thinking of what each person would want — what color towel set to get for this cousin; what soap basket to get this aunt.
I always look forward to this time with my grandmother and am a bit upset that we can't carry out our tradition this year with the pandemic happening. With that being said, I'm just glad to still have her in my life and am holding out hope that we can pick up the tradition next Christmas and spread holiday joy to all those we love.
Mr. White is a company dancer with the Richmond Ballet.
Hanukkah in Athens
Last December, thanks to a friend who's a whiz with credit card points and to my mother who was willing to watch the kids for a week, my wife and I went to Greece for a much-needed vacation.
The trip happened to coincide with Hanukkah, a holiday that commemorates a Jewish uprising against Greek rule two millennia ago. We chuckled at the irony of choosing to celebrate Jewish liberation from Greece in Greece.
We arrived in Athens on the eve of Hanukkah. And though the timing was such that we could have gone straight to the hotel to light the candles, we were anxious to begin exploring, so we dropped off our bags and hopped on the hotel shuttle to the city center.
As dusk turned to night, we were wandering down Ermou Street, a bustling thoroughfare lined with high-end stores. Out of the corner of my eye, I saw what looked like a few people frantically waving at me and my wife from the window of one of the chic hotels above the strip.
At first, we weren't sure the wild gesticulations were for us. Then, thanks to generations of internalized anti-Semitism, we became nervous that, perhaps, they had seen my skullcap and were making fun of us, or worse.
But as we looked closer, we realized that they were pointing to something on their windowsill. We squinted, and then we saw it: A small, tin menorah — the special candelabra used to light the Hanukkah candles!
They were waving and pointing at us, and pointing to the menorah. They had indeed seen my skullcap. But they weren't calling us out. They were inviting us in.
We deliberated for a moment, decided "YOLO," and went up. It turned out that it was a Jewish family from Israel finishing up a vacation, also aware of the irony of celebrating Hanukkah in Greece. They asked us to join them in reciting the blessings and lighting the candles, and we happily accepted.
We spent a short while getting to know our new friends. Then we exchanged information and went our separate ways.
This story charms me because it reminds me of the truth of the cliché, "It's a small world," and because it testifies to the familial bonds between Jewish people the world over, even those who are otherwise strangers to each other.
But it has become one of my most cherished holiday memories because it challenges me to consider what I would do if the roles were reversed, if I was the one inside with the menorah and saw someone on the street who might be in need. And as I consider that question, I immediately become mindful of the fact that I routinely see lonely or needy people on the streets of my own city — all of them, according to scripture, my siblings.
I have the means to help at least some of them, at least a little. Will I, metaphorically speaking, invite them in and provide them whatever warmth and light I have to give? Or will I leave them out in the cold darkness? What about the rest of us?
These are precisely the questions Hanukkah — a holiday about sharing light with each other and the world — invites us to ask ourselves and each other.
Whatever your faith or tradition, I pray that this story and this season might inspire us all to open our doors, our arms and our hearts. Happy holidays!
Rabbi Knopf leads Temple Beth-El in Richmond.
Importance of family
In a time where so much is about material and capitalistic gain, it's hard to see value in the holidays anymore. Christmas isn't my favorite holiday by a long shot, but it does hold some special meaning about resilience and the true meaning of family for me.
In 2004, I was a 4-year-old child visiting my grandparents in Charleston, S.C. My mother, aunt and grandmother all left to go to the movie theater to see "Meet the Fockers," while my uncle and grandfather stayed at home to watch me and finish wrapping presents.
As far as I know, a candle was unattended and caught a curtain on fire, causing the house to go up in flames. I was fast asleep and woke up to the choking smoke enveloping my room. But I was soon swept up by my uncle, who ran through the fire to get me.
As a kid, seeing the tree and all of the presents burn along with my childhood home was probably one of the most heartbreaking moments of my life. I remember sitting in the yard wrapped in a blanket dewy-eyed, watching everything my grandparents worked for destroyed.
But they weren't angry. There was no blame, only overwhelming joy and relief that we were safe. To them, the safety of the family was far more important than the sanctity of material items. And I never forgot that.
Ms. Maloney, a senior and political science major, is president of the Student Government Association at Virginia Commonwealth University.