Personality: Robert M. Lester
Spotlight on president of Club 533
2/14/2020, 6 a.m.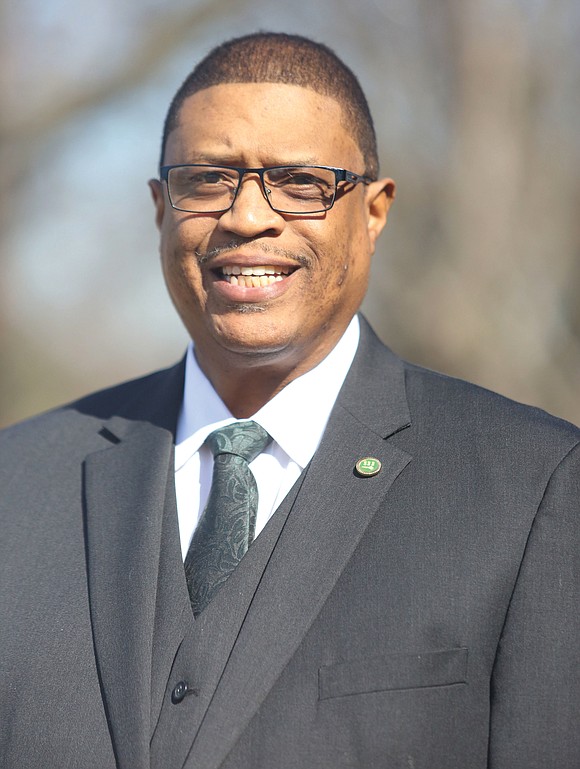 An invitation from a friend and fraternity brother brought Robert M. Lester to Club 533 in 2012, offering him the opportunity to meet and listen to members from across decades.
That night sparked Mr. Lester's interest and desire to be a part of the club, now 64 years old, that still brings together men of accomplishment dedicated to improving the social and civic welfare of the community.
"I knew that I wanted to be a part of the camaraderie, unity and wisdom that was in the room," Mr. Lester says. "I wanted to play a part in making new stories with these gentlemen."
Now, eight years later, Mr. Lester is stepping into a new role — as the 32nd president of Club 533.
Elected to a two-year term just two weeks ago, the Penn- sylvania native already is developing strategies for his administration. He has served in the past on various committees and was vice president for three years.
Because of those years of dedication, balanced alongside his career and other volunteer work, Mr. Lester has earned a great deal of trust from club members; he was unopposed for president.
"Nobody put their name in against mine," Mr. Lester says, remarking that some members were calling him president as far back as six months. "I've been working very, very hard in the club."
Club 533 began in 1956, the brainchild of seven African-American men with similar interests and ideas for improving the social, political and economic status of Richmond's African-American community. They recognized the need for a venue that would allow people to gather and plan.
The club has always been located in Jackson Ward. It was located on 2nd Street for decades before moving to its current home at 3rd and Jackson streets in 1999.
Currently 160 members strong, the club has served as a meeting space for groups and organizations ranging from the Richmond Branch NAACP to the Richmond Crusade for Voters.
Mr. Lester is seeking to ensure the club's continued vitality and presence, in part by expanding on the club's various community initiatives, from Thanksgiving baskets and scholarships for those in need to potentially educating the public ahead of the November presidential election.
Mr. Lester also wants to highlight the heritage and history of the club, which boasts a membership that includes Virginia Union University Athletic Director Joe Taylor and former Gov. L. Douglas Wilder, among many others. The late Raymond H. Boone, founder of the Richmond Free Press, also was a member.
"We have been fortunate to have the 'Who's Who' of Richmond as the groundwork for our heritage," Mr. Lester says. "On any given evening, you can speak freely with a former governor, former sheriff, captain in the police department, educator or engineer."
The biggest focus for Mr. Lester' s administration is growing the club's membership, with a specific goal of bringing in younger members. Currently, the average member is older than 60.
"My goal is 40 new members in the next two years," says Mr. Lester. "I've already committed to getting 10 myself. We've got to keep the club alive."