Personality: Robert M. Lester
Spotlight on president of Club 533
2/14/2020, 6 a.m.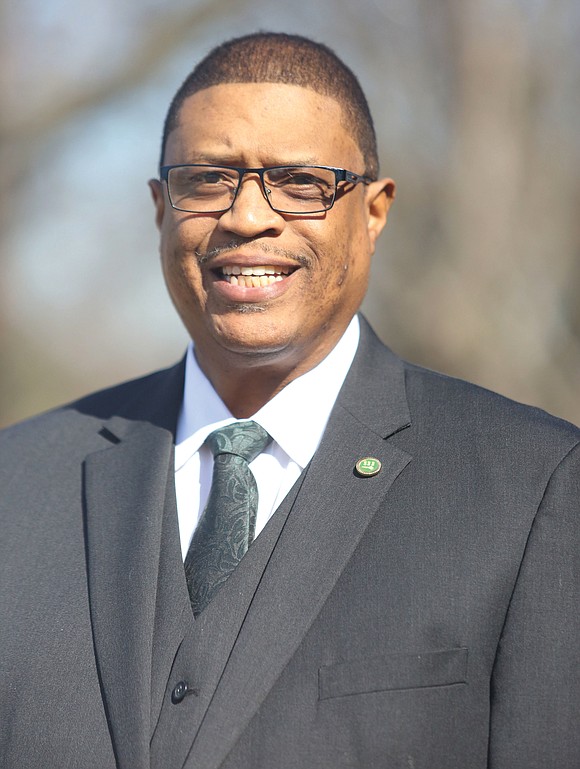 New members will become part of a group looking to continue a legacy of brotherhood, knowledge building and positive community outreach, the same values that spoke so strongly to Mr. Lester almost a decade ago.
"Everybody knows everybody," Mr. Lester says. "When you come in, they greet you with a smile. It's a beautiful thing. It really is. And I wish more people could take advantage of it."
Meet this civic leader and this week's Personality, Robert M. Lester:
Occupation: Operations manager, Epiq Global Business Transformation Solutions.
What I do: I manage operation support to several large law firms located in Richmond, Tidewater, Washington and Raleigh, N.C. The primary responsibilities are document imaging, copying, shipping and receiving and conference center services.
No. 1 volunteer position: President, Club 533.
Other community engagement: Currently, I volunteer as secretary of the Theban Beneficial Club; Reclamation and Retention chair of the Upsilon Nu Chapter of Omega Psi Phi Fraternity; and basketball coach for ages 11 to 13 at the Manchester YMCA.
Why I wanted to serve: My goal is to continue to provide leadership toward our membership enrollment goals and empowerment of the club for the future.
Date and place of birth: Jan. 16 in Philadelphia.
Current residence: Woodlake in Chesterfield County.
Alma mater: Bachelor's in political science, Rutgers University.
Family: Wife, Denise D. Lester, and sons, Robert M. Lester II and Richard Lester.
Reason Club 533 is relevant today: Through the years, Club 533 has been used as a meeting place to develop strategies for social, political and economic gains that would benefit the minority community. Club 533 has played a large part in the historical significance and revitalization of Jackson Ward. In the mid-1950s and 1960s, 2nd Street, primarily the 500 block, was flourishing with entertainment and activities for black people in the Richmond area. Mission of Club 533: There is still a viable interest in improving social and civic conditions in the community. The name, Club 533, has been and continues to be synonymous with men of distinction who are known throughout the country for their high level of accomplishments.
When and how I got involved: In 2012, I was invited by my friend and fraternity brother, Larry Everette, to visit the club. I sat and listened to the many stories from the members and I admired the friendship between the members across the decades in the room. I knew I wanted to be a part of the camaraderie, unity and wisdom that was in the room. I wanted to hear more stories about things that happened years ago that are still important to this day in our communities. I wanted to play a part in making new stories with these gentlemen as well. On any given evening, you can speak freely with a former governor, former sheriff, captain in the police department, educator, engineer, etc.
Number of members: 160. Member profile: Distinguished members in our community and registered voters.
No. 1 objective as president: Expand the club's membership and share our club's heritage. Our heritage has involved many past presidents and members that have shaped Richmond and Virginia. We have been fortunate to have the "Who's Who" of Richmond as the groundwork for our heritage.