Mayor, Navy Hill officials try to sweeten the pot for $1.5B Coliseum plan approval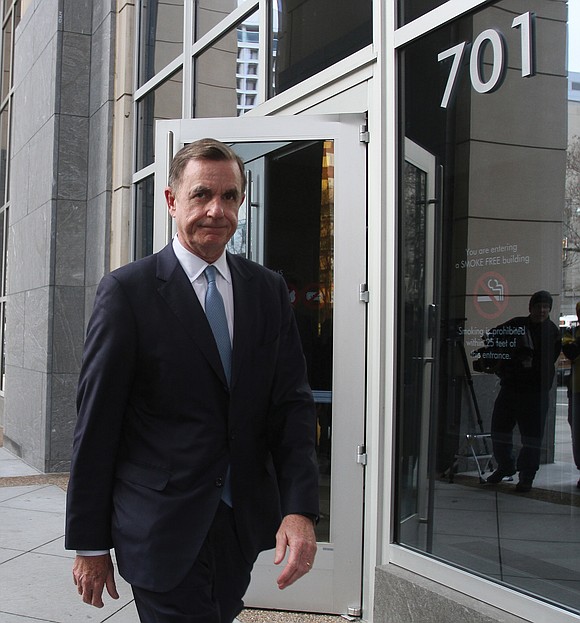 Meanwhile, in another revision, Mr. Farrell noted that Navy Hill is planning to increase the number of apartments in the project that would be rated as affordable for people with incomes 40 percent to 60 percent of the regional median.
Currently, the Navy Hill proposals includes 280 "affordable" housing units, along with at least 1,818 market-rate units.
He said that Navy Hill, working with the Better Housing Coalition, has identified two opportunities to increase the number of affordable units. He said, as a result, the Navy Hill proposal would meet City Council's requirement that at least 15 percent of the units be rated affordable.
In a third revision, Mayor Stoney said that Navy Hill and GRTC are studying two options for the location of a proposed GRTC transfer center — the initially proposed site at 9th and Clay streets and a site on Broad Street.
"We want GRTC to have the opportunity to kick the tires on these options and advise us on what works best for GRTC and our residents," Mayor Stoney said.
Finally, the mayor and Mr. Farrell announced that a fast-growing real estate data firm, CoStar Group, which came to Richmond two years ago and employs about 1,000 people in its city office, wants to relocate its operations to a proposed office building in the Navy Hill development.
Andrew Florance, CoStar founder and chief executive officer, said the planned office building would be ideal as the company makes plans to add an additional 1,000 employees in Richmond.
"The Navy Hill development delivers everything a company like CoStar is looking for — access to transit, entertainment, conferencing and new multi-family residential housing, all in a walkable and vibrant neighborhood," he said.
"Without the Navy Hill development as a complete-package option, we would not be talking about significantly expanding our commitment to Richmond. Richmond has so much to offer, which is why we would like to keep growing with it, providing competitive careers and compensation for residents in the process," he said.
Mr. Farrell hopes City Council members would want CoStar's development to happen.
"With City Council approval, we can revitalize our Downtown, improve economic opportunity," he said, "and make Richmond the place for innovative companies and their employees to grow, thrive and live."
Mr. Farrell said he and the rest of the Navy Hill group "look forward to continuing our work with the council to deliver the best project for the city, taxpayers and residents."