Claudell Washington, former MLB All-Star, succumbs at 65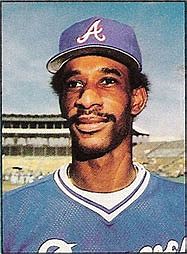 Claudell Washington, who was among the youngest players to become an All-Star in Major League Baseball history, has died.
Mr. Washington, who died Wednesday, June 10, 2020, succumbed to prostate cancer. He was 65 and living in the East Bay area near San Francisco.
The left-handed outfielder did not follow a traditional pattern to big league stardom. He never played on the baseball team at Berkeley High School in California and was signed by the Oakland A's at age 17. An Oakland scout discovered the teen playing in a sandlot rec league.
By 19, Mr. Washington was playing with the parent A's and by 20 was an American League All-Star.
He went on to play 17 seasons, accumulating 1,884 hits, 334 doubles, 164 home runs and 312 stolen bases.
Mr. Washington was a member of the Oakland A's 1974 World Series championship team. He later played with the Texas Rangers, the Chicago White Sox, the New York Mets, the Atlanta Braves, the New York Yankees and the California Angels. He retired following the 1990 season.
On a side note, he appeared in the 1986 movie "Ferris Bueller's Day Off." It is a foul ball hit by Mr. Washington that Ferris catches at Wrigley Field in Chicago on a day Ferris was supposed to be home sick.