Maggie L. Walker 156th birthday events starting July 11
7/9/2020, 6 p.m.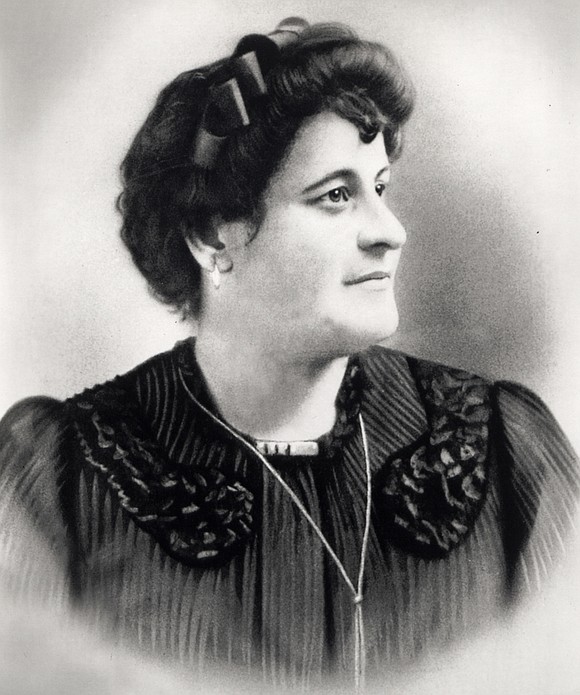 The National Park Service is hosting a range of activities to celebrate the 156th birthday of Maggie L. Walker, the first African-American woman in the nation to charter a bank and become its president.
Leading up to Mrs. Walker's birthday, NPS Ranger Ajena C. Rogers will offer a series of daily, short dramatic readings by and about Mrs. Walker on Facebook Live and the park service's YouTube site. The
videos will premiere each day at noon beginning Saturday, July 11, and running through Tuesday, July 14.
The topics are: " 1901 Address: 'Let Us Have a Bank';" "Race Unity;" "Let Woman Choose Her Profession;" and "Benaiah's Valor: An Address for Men Only."
On July 15, Mrs. Walker's birthday, the park service will host a "Parade of Love," with community groups decorating their cars and having a caravan in her honor through Jackson Ward and past her home at 1101⁄2 E. Leigh St. Her home has been preserved as a National Historic Site run by the National Park Service.
The parade, which begins at 11 a.m., will be streamed on Facebook Live. Go to Maggie L. Walker National Historic Site on Facebook to listen to the broadcasts and to view the parade.
The NPS also is partnering with the City of Richmond Department of Parks, Recreation and Community Facilities to host a Maggie L. Walker Day of Service from 8 to 11 a.m. Saturday, July 18.
Details on the volunteer day can be found at HandsOn Greater Richmond's website at www.handsonrva.org.
Information: NPS website at www.nps.gov/mawa