Personality: Timothy O. Mallory
Spotlight on president of Richmond Chapter of Concerned Black Men
7/9/2020, 6 p.m.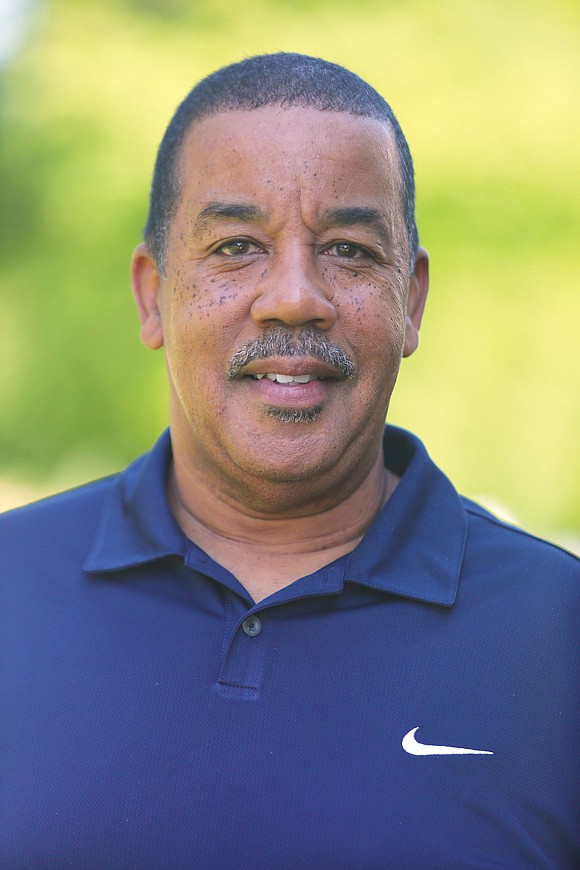 It all started in first grade— sort of.
In 2011, a father was invited by one of his son's elementary schoolteachers to join a volunteer organization focused on providing African-American boys in fifth through 12th grade with mentors and positive role models.
The organization is the Richmond Chapter of Concerned Black Men. The teacher was Tommy DeVaughn, then CBM Richmond's vice president. And that father was Timothy O. "Tim" Mallory, who has so thrived in his engagement with the organization that he now serves as CBM Richmond's president.
"It has been very enlightening," says Mr. Mallory of his tenure in the leadership role that began in 2016 and has lasted for two consecutive three-year terms. "I really enjoy doing it."
CBM Richmond was founded in December 1986 in response to what its founders saw as the negative influence of violence, crime and punishment on the city's youths. It is one of 10 chapters of Concerned Black Men of America devoted to improving the lives of children and helping create stable families.
With 14 members, the Richmond chapter's efforts are aided by a variety of groups and organizations, including Club 533, the Rho Eta Omega Chapter of Alpha Kappa Alpha Sorority, Linwood Holton Elementary School and the City of Richmond, among others.
As president, Mr. Mallory manages the group's statistical data, schedules and meetings and works with the group's webmaster. The newsletters, blog posts and many of the photos currently on the organization's website come directly from his work with the group. "There's a real sense of accomplishment behind doing what we're doing," Mr. Mallory says. "It's very rewarding work."
CBM Richmond provides a number of programs and activities for youths that typically run during the school year, all centered on five topics—career development, academic development, cultural awareness, personal growth and recreation. All are designed to impart lessons and skills for the boys and young men as they grow and mature into young adults. The programs range from visits and panel discussions with local businesses, study seminars and tutoring sessions and cultural awareness through museum visits and cultural activities. The programs also carry specific themes of self-respect, self-esteem and self-development that further aid personal development.
"This organization is truly impacting the youths that we serve," Mr. Mallory says, noting how students are sharing the lessons and skills learned in the programs with other youths.
Right now, CBM Richmond's top project is to increase its social media presence in an effort to grow membership. By increasing the membership, Mr. Mallory explains, CBM Richmond can increase the number of young people they can engage with beyond the 10 to 20 they typically mentor during the school year.
Like many organizations, CBM Richmond's biggest concern right now is the coronavirus, from the measures taken to ensure public safety to how the upcoming school year will be handled. CBM Richmond frequently works with youngsters inside Franklin Military Academy. The organization's program was brought to a sudden halt in March when schools were closed for the remainder of the academic year because of COVID-19. As a result, Mr. Mallory says, the organization has been regrouping and figuring out how it will operate in the future.