Exhibit on 1920s Richmond opening at The Valentine
7/16/2020, 6 p.m.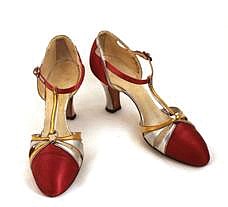 Upheaval was in the air. Forget today.
Think 100 years ago when the Roaring '20s ushered in jazz, launched women's liberation and other social changes, but also became the heyday of the Ku Klux Klan and Jim Crow.
The Valentine, Richmond's history museum that is just reopening following its pandemic closure, will unveil its new exhibition on the era on Tuesday, July 21, it has been announced.
Titled "Ain't Misbehavin': 1920s Richmond," the exhibit offers a view of the era with a showcase of the fashions of that day from its collection.
The exhibit will run through March 21 at the museum, 1015 E. Clay St.
Admission is free, but tickets are required in order to safely provide social distancing for patrons, according to the museum.
Tickets and timed reservations are available online at Valentiner.tamretail.net, by calling the museum at (804) 649-0711 or via email to info@thevalentine.org.
Separately, the Virginia Commonwealth University Institute for Contemporary Art at Belvidere and Broad streets also will reopen Friday, July 17.
The ICA features several shows that were in place before it shut down in March, including "Provocations: Guadalupe Maravilla" and "The Otolith Group: Xenogenesis."
The museum is free, but tickets for timed entry are required, along with face masks for all visitors age 11 and older.
Details and tickets: www.icavcu.org or (804) 828-2823.