Questions swirl around judge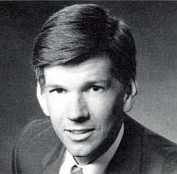 Lawyers representing Mayor Levar M. Stoney and the city have rushed to the Virginia Supreme Court, requesting the state's highest court overturn a Richmond Circuit Court judge's 60-day injunction barring the mayor from using emergency authority to take down Confederate statues.
The request was filed Tuesday. No date for a hearing has been set on whether Judge Bradley B. Cavedo overstepped his authority.
The action followed a July 9 hearing at which Judge Cavedo, the silver-haired, 18-year court veteran who lives on Monument Avenue near the former site of the statue of Confederate Gen. J.E.B. Stuart, used his authority to stop the city from taking down the last remaining statue.
That statue, located on North Side, is to traitor and slavery-defending Confederate Gen. A.P. Hill, whom the judge termed "an American war veteran."
Mayor Stoney, who already had 11 other Confederate statues and symbols removed, had said that the city had no plans to immediately remove the statue at Hermitage Road and Laburnum Avenue as sits over the general's tomb.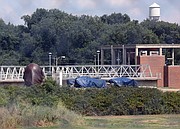 Judge Cavedo's 60-day injunction is largely symbolic as City Council is using a new state law granting authority to remove racist symbols of the Confederacy and plans to vote to do so on Monday, Aug. 3, with Gen. Hill's statue on the list.
Still, Judge Cavedo's action appeared to be far over the top to those observing in the courtroom. He has drawn the attention of the Virginia Legislative Black Caucus, which never raised an objection during the three times he has won General Assembly election to the bench, most recently in 2019.
The injunction is just the latest action Judge Cavedo has taken to block removal of the Confederate icons. Last month, he blocked Gov. Ralph S. Northam from removing the towering state-owned statue of the Confederate's top military commander, Gen. Robert E. Lee, from Monument Avenue claiming that the governor had no authority to do so.
In the city case last week, Judge Cavedo took the action on behalf of an unidentified plaintiff who was listed only as "Anonymous."
As the city's lead lawyer, Robert M. Rolfe, noted in court, the plaintiff proffered no evidence that he was suffering irreparable harm or met any of the other requirements state and federal courts impose to issue what is called "an extraordinary remedy."
Mr. Rolfe cited a long-standing state Supreme Court precedent that requires a plaintiff to show a particular harm, not just a general objection to a government action — in this case, the mayor's use of his authority as the city's director of emergency management.
Unfazed, Judge Cavedo rejected that argument by declaring he was not bound to follow state Supreme Court precedents in his courtroom. He then found that Anonymous, represented by an attorney from Bedford in Western Virginia, had standing to sue and was suffering sufficient harm to justify a restraining order.
Rumors quickly began circulating that Judge Cavedo, himself, is Anonymous and arranged for an attorney from outside Richmond to take the case on the condition that his identity would not be revealed.