Washington NFL team drops racist name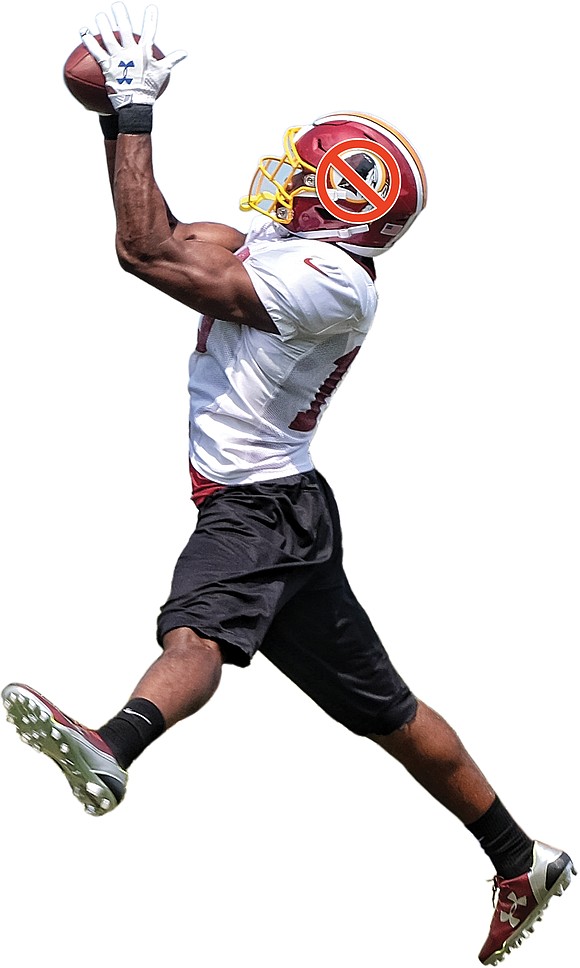 The team was founded in New England in 1932 as the Boston Braves. Its name was changed the following year and it moved to Washington in 1937.
A dozen Native leaders and organizations wrote NFL Commissioner Roger Goodell last week demanding an immediate end to Washington's use of the name. Mr. Goodell, who has fielded questions on the topic for years, said he supported the review.
"The NFL and Dan Snyder, we have to commend them on making the right call to change the name," said Oneida Indian Nation Representative Ray Halbritter, leader of the "Change the Mascot" campaign. "Dan Snyder won today because now he has a legacy that will be different from the racial slur that was the team name. I know that's not an easy thing to do, but it was the right thing to do."
The name could become the Redtails, Redwolves or Redhawks. Redtails or Red Tails — an homage to the Tuskegee Airmen from World War II — is the favorite on online sportsbook BetOnline, and the group said it "would be honored and pleased to work with the organization during and after the (name change) process, should this name be adopted."
This will be the NFL's first name change since the late 1990s when the Tennessee Oilers became the Titans two seasons after moving from Houston to Nashville.
The Washington team has won three Super Bowls and is one of the NFL's marquee franchises, ranked by Forbes last September as the league's seventh most valuable franchise at $3.4 billion.
In June, a memorial to the team's founding owner, George Preston Marshall, who fought against the racial integration of the NFL, was removed from RFK Stadium, the team's former home in Washington.
"Our fight continues," Crystal Echo Hawk of the Native American advocacy group IllumiNative said in a statement. "We will not rest until the offensive use of Native imagery, logos and names are eradicated from professional, collegiate and (other school) sports. The time is now to stand in solidarity and declare that racism will not be tolerated."