Protest appears to mix with mayoral campaign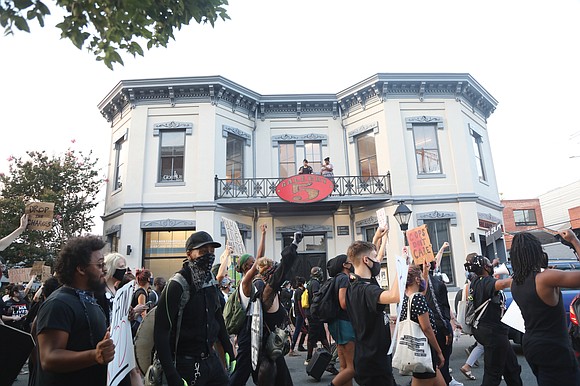 Ms. Gray, vice chair of City Council's Public Safety Committee, also was critical of police for failing to intervene to enforce laws barring the kind of protests that took place outside her home, including having protesters block a public street, stating that "a Mayor Gray would not allow this to happen."
In an official statement, the Richmond Police Department reported that it monitored the protest from its beginning around 7 p.m. at the Richmond Coliseum to its arrival at Ms. Gray's home.
"The group was closely monitored for any actions that would have threatened public safety," according to the police statement.
Ms. Gray disputed the account. She said that she and her neighbors never saw any police cars or noted any police presence in response to calls.
According to the department, officers established telephone contact with Ms. Gray and maintained it through the protest, which it said lasted 15 minutes. Ms. Gray said that the only advice police could offer was to stay indoors for her own safety. She said the protest lasted at least 30 minutes.
Just as during the demonstration at Mayor Stoney's residence, no arrests were made.
The police response in both cases stood in marked contrast to the police response on June 26 to the sit-in demonstration in front of the South Side home of Richmond Commonwealth's Attorney Colette W. McEachin and her husband, Congressman A. Donald McEachin.
At that demonstration, police arrested 15 people, including 11 who were charged with violating a state law that bars picketing of a private residence — a law that was not applied to those gathered in front of Ms. Gray's home or at Mayor Stoney's residence.