Richmond School Board awaits details on fall's virtual reopening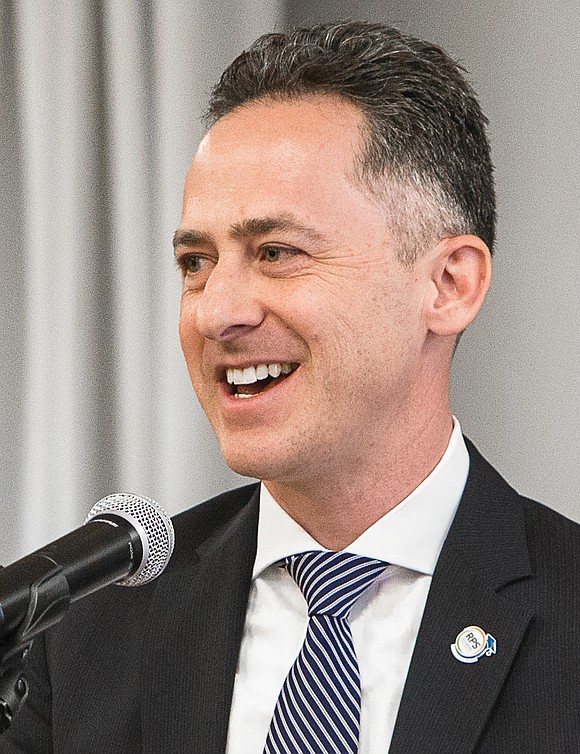 In just a few weeks, Richmond Public Schools will be starting a new school year – virtually.
How it will all take place has been a hot topic — and a challenge — for Richmond teachers, parents and students since the Richmond School Board voted July 14 for schools to reopen only for virtual learning in the fall because of the threat of COVID-19.
At a meeting Monday night, Richmond School Board members peppered the administration about the mechanics and procedures for virtual learning, as well as how effective the first semester will be for the school system's diverse student population of 24,000.
Superintendent Jason Kamras tried to quell concerns, noting that the fall semester will be much more like RPS' Summer-Camp@Home, the summer education virtual programming. He said the administration's goal is to have a comprehensive access.
"In the fall, we're going to provide a Chromebook to every RPS student, regardless of economic need," Mr. Kamras told the board. "This will make everything easier for students, families and teachers."
Board members expressed concern about whether teachers will have adequate training in online teaching before classes begin.
Dr. Tracy Epp, RPS' chief academic officer, presented the administration's system of teacher professional development — how to work in a virtual environment — that started in June and will continue through August. Additional sessions will be scheduled during the school year.
"Virtual training focuses on technical reopening plan for the board at its Monday, Aug. 3, meeting.
The plan will focus on providing additional Chromebook laptops for students and teachers and a range of digital learning platforms, as well as teacher training and student expectations for the semester.
RPS has distributed 16,000 Chromebooks and 6,000 WiFi hotspots to RPS families without computers or internet matters as well as other teaching skills," Dr. Epp told the board. "Most importantly, this includes how to use Google Classroom, as well as how to keep students engaged during online instruction."
The training will be for teachers and substitutes. Dr. Epp said the school district also will provide virtual technical training for families in an effort to have them support their students during the fall semester.
As during the traditional, in-person school year, teachers will be expected to work their normal hours while performing all their responsibilities, Mr. Kamras confirmed.
A student will have a live virtual teacher, which is critical, giving instruction and guiding them through the day's lessons, he said. The lessons may include assigning small group instruction from a pre-recorded project or independent reading.
Mr. Kamras also acknowledged that students cannot be on screen all day, so class schedules are being developed with breaks, independent and off-screen time for students to read physical books provided by the district.
"Students are expected to attend all virtual classes, complete all assignments on time," Mr. Kamras said. "They will be graded and report cards will be issued as normal."
School Board Vice Chair Cheryl Burke, 7th District, raised the question of how teachers will accommodate specific, individualized services for special needs students. She asked Dr. Epp to address this in detail at the next School Board meeting.
Child care is another top worry for parents, especially for front line workers with children in RPS. Mr. Kamras said that, after numerous conversations and communications with district residents, the administration is recommending a "pod" concept where a very small group of families would work together to help each other with child care.
He said the administration is in conversation with the city and nonprofit organizations to partner for help on the child care front.