July 1 was red-letter day for former inmate Rojai Fentress
Brad Zinn/The News Leader | 7/30/2020, 6 p.m.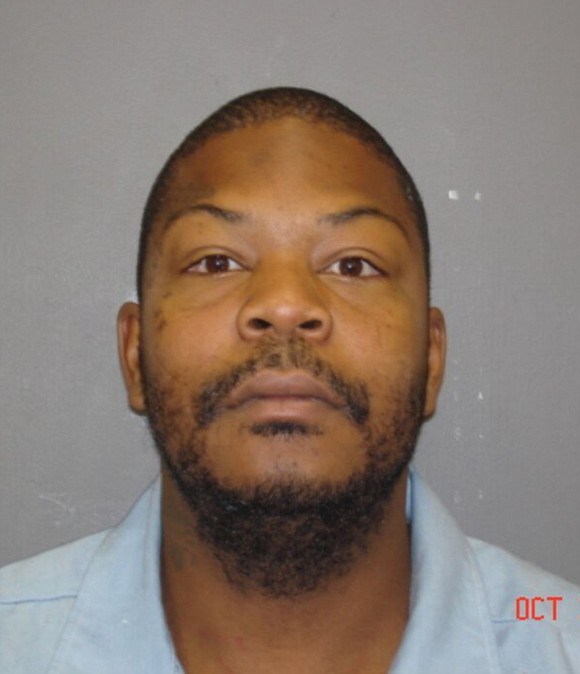 CRAIGSVILLE, Va. Rojai Fentress, arrested in 1996 on a murder charge when he was just 16 years old, woke up on July 1 at the Augusta Correctional Center as inmate No. 1038804.
It was just another day in prison for Mr. Fentress. Then, without warning, it was his last day behind bars.
Convicted in Richmond in 1997 on charges of first degree murder and use of a firearm to commit murder, Mr. Fentress, just a teenager, was given 53 years in prison in a case where there was no physical evidence linking him to the killing of 28-year-old Tommy Foley, slain during a 1996 crack deal.
Another inmate in the Virginia Department of Corrections told The News Leader in 2016 that he was Mr. Foley's killer, not Mr. Fentress.
For 24 years while he sat behind bars, Mr. Fentress, now 40, continuously claimed his innocence. His pleas wafted in the breeze of a system that is quick to convict but painstakingly slow to rectify its mistakes.
On July 1, his voice was finally heard.
FREEDOM FOR FENTRESS
Like most prisons, Augusta Correctional Center in Craigsville is a bland but imposing cement fortress surrounded by glistening rows of ringed razor wire and guard towers. It holds about 1,300 inmates.
For Mr. Fentress, who like many inmates was shipped from prison to prison while incarcerated in the Virginia Department of Corrections, the Craigsville prison had been his home for the past several years.
July 1 started off like any other for Mr. Fentress, who was unaware that he would be freed before day's end.
"I got up, went to work in the shoe plant," he said. "It was just a normal day."
Later in the afternoon, an officer told him he needed to see a counselor. Mr. Fentress did, and the news was delivered out of the blue — he was going home.
"It was so magnificent," he said. "It was an all around beautiful day."
July 1 was the first day Mr. Fentress became parole eligible due to a new juvenile sentencing law, he said.
On the opposite side of the razor wire, news of Mr. Fentress' impending release began circulating. Shortly before 4 p.m., Reginald Dwayne Betts called a News Leader reporter. Mr. Betts is an award-winning author, Yale educated attorney and a public speaker.
He also occupied a prison cell next to Mr. Fentress at the Southampton Correctional Center's receiving center in Capron in the 1990s when both were juveniles in the adult system. Convicted of a Fairfax County carjacking as a teen, Mr. Betts spent about eight years incarcerated before being released in 2005.
Mr. Betts said it was a parole board member who initially contacted him with news that Mr. Fentress was given a conditional pardon by Gov. Ralph S. Northam. Soon, the Innocence Project, which has been assisting Mr. Fentress, was informed, and suddenly a small caravan of vehicles from Charlottesville made its way across the Blue Ridge Mountains as a News Leader reporter also sped toward the Craigsville prison.