June 16 deadline approaching for absentee ballot applications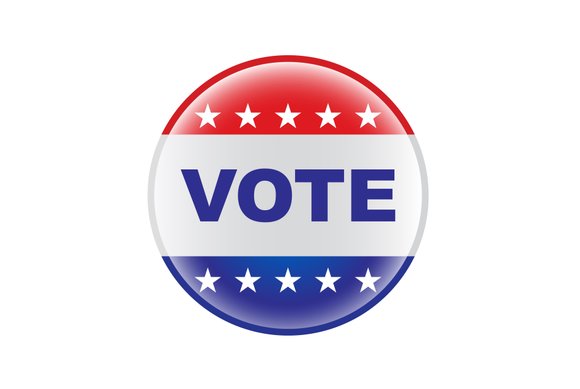 Early voting in the upcoming Tuesday, June 23, primary is underway. Rule changes are making it fairly easy to vote absentee ahead of Election Day in the contests to choose Democratic and Republican nominees to run for seats in the U.S. House of Representatives and U.S. Senate.
In Richmond, Democratic primary voters will be choosing a candidate for the 4th Congressional District. The district's current representative, A. Donald McEachin, is facing a challenge from R. Cazel Levine.
In the Republican primary, Alissa A. Baldwin, Daniel M. Gade and Thomas A. Speciale II are vying for the GOP nomination to challenge incumbent Democratic U.S. Sen. Mark R.Warner in the November election.
People can vote in person from 9 a.m. to 5 p.m. at their local voter registrar's office in a process that is likely to be even more popular after July 1 when early voting can be done without having to provide an excuse.
In Richmond, the voter registrar's office is on the first floor of City Hall at 9th and Broad streets. Early voters will need an ID and may choose reason "2A My disability or illness" for voting absentee because of the COVID-19 pandemic.
Those who wish to vote by mail have until Tuesday, June 16, to apply for their mailed ballot. The ballots need to be returned to the local registrar's office by June 23 to be counted.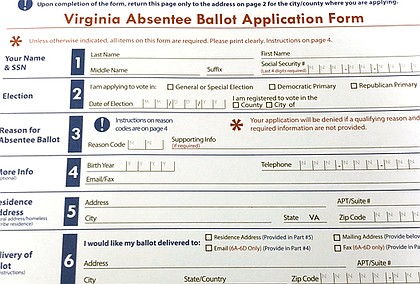 Registered voters with computers or smartphones can apply online for a mailed ballot at the Virginia Department of Elections website, elections.virginia.gov. People with computers also can print out the absentee ballot application from the elections.virginia.gov website.
Richmonders without printers can email voterregistration@richmondgov.com to request an application for an absentee ballot.
Voters also can call the city voter registrar's office at (804) 646-5950 or the City of Richmond's customer service line at 311 or to request an application for an absentee ballot.