Class of 2020 inspired by four-hour virtual ceremony headlined by the Obamas and Beyoncé
Associated Press | 6/11/2020, 6 p.m.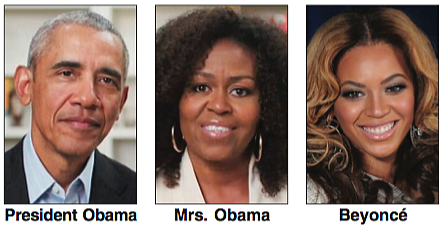 "While my original commencement speech may not be directly relevant to what this country needs most right now, I wish to tell you today that though there is much to be sad about, there is also much to celebrated," she said. "You are watching what is a pivotal moment in this country's evolution. … Change will happen, and it will be for the better."
Taylor Swift said her high school graduation wasn't what she expected. The singer told a story about how she was on tour and unable to go to her own ceremony.
"I know this isn't the kind of graduation you thought you were going to be having," she said. "I ended up getting mailed my diploma. … It wasn't exactly what I had pictured."
Lizzo began the ceremony with a rousing performance. While wielding her flute, the "Truth Hurts" singer performed the classic "Pomp and Circumstance" before she congratulated graduates as the New York Philharmonic accompanied her.
Several music artists from Cynthia Erivo, Camila Cabello, Coldplay's Chris Martin, Ty Dolla $ign, Khalid and others collaborated to sing a rendition of U2's "Beautiful Day." Ms. Perry led graduates in the ceremonial tassel turn at the end of the commencement celebration.