Front-runners line up for NBA Rookie of the Year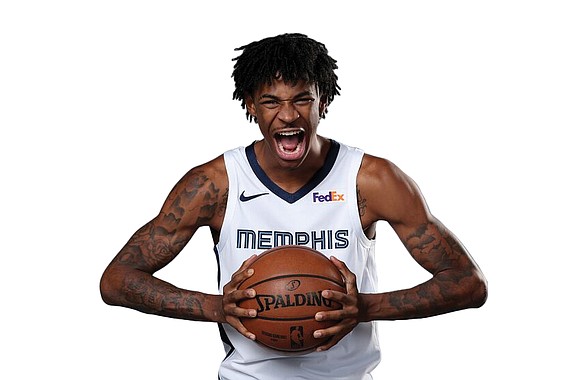 Kendrick Nunn: A rags to riches success story, Nunn signed with the Miami Heat after spending the previous season in the NBA's GLeague. The 6-foot-2 guard averages 16 points and 3.4 assists.
RJ Barrett: He came to the New York Knicks as a No. 3 overall draft pick after just one season at Duke. The 6-foot-6 native of Canada averages 14.3 points and five rebounds.
Brandon Clarke: With the 21st pick of the NBA draft's first round, the Oklahoma City Thunder selected Clarke, a 6-foot-8 forward out of Gonzaga University. Almost immediately, he was traded to the Memphis Grizzlies, where he has averaged 12 points and six rebounds.
Eric Paschall: While it has been a horrible year for the Golden State Warriors, Paschall has shined as a second round draft pick. The 6-foot-6 forward averages 14 points and five rebounds.
Tyler Herro: Known as "Boy Wonder," the 6-foot-5 guard averages 13 points and four rebounds for the Miami Heat. He was drafted 13th overall following just one season at the University of Kentucky.
Should Morant earn this year's top rookie award, it would be a shining light for schools considered "mid major."
Two even longer shots came from NCAA Division II programs.
Grambling State University's Willis Reed was the NBA's top rookie in 1965. (The school has since moved to Division I). Winston-Salem State University's Earl Monroe won the rookie title in 1968.
Welcome Back
The NBA is scheduled to resume play July 31 at the ESPN Walt Disney Wide World of Sports Complex near Orlando, Fla.
Twenty-two of the 30 teams will play eight regular season games prior to a potential play-in tournament and a 16-team postseason.
The NBA postponed play in March due to the coronavirus.