Legendary debate coach, Dr. Thomas F. Freeman Sr., dies at 100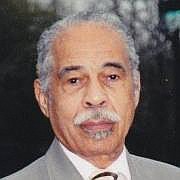 Others noted that Dr. Freeman was student driven. "He could have achieved anything he wanted to," said Ernie Hudnall, a longtime TSU photographer, "but his whole life was dedicated to his students and debate."
According to TSU, Dr. Freeman led students to dozens of debate championships, claiming eight first place titles. He was with the team when it claimed top honors at the 2019 HBCU National Speech and Debate Championship in Nashville, Tenn.
Competitions often took Dr. Freeman's team of students out of the country — some for the first time. They traveled to London, Madrid, Montreal, Prague, South Africa, and last year to Berlin, where they won 20 titles, including five first place awards.
Dr. Austin Lane, a former TSU president, said that Dr. Freeman "was strong, confident and somewhat intimidating as he gave instructions. It was like he hypnotized team members and took them to another level of belief that they could do anything, and they did once the competition started."
Dr. Freeman retired from teaching at age 93, but he remained connected to the debate team and also was in his TSU office daily to assist students and community members.
While at TSU, he also taught part time at Rice University's Department of Religion for 20 years with a focus on contemporary religion and religious life in Texas. He also was an adjunct professor at Houston Community College. where he taught speech and English.
Dr. Carlotta Freeman described her father as gentle and caring, with an "innate ability to connect with people on all levels" and a desire to contribute to the lives of others.
"He had an open heart. He was a truly spiritual and religious man," she said.
In addition to his daughter, Dr. Freeman is survived by his wife of 67 years, Clarice Freeman; two sons, Carter E. Freeman and Thomas F. Freeman Jr.; four grandchildren, and two great-grandchildren.