Personality: Dr. Kimberly Williams Sanford
Spotlight on volunteer board chair of the American Red Cross Capital Chapter
6/11/2020, 6 p.m.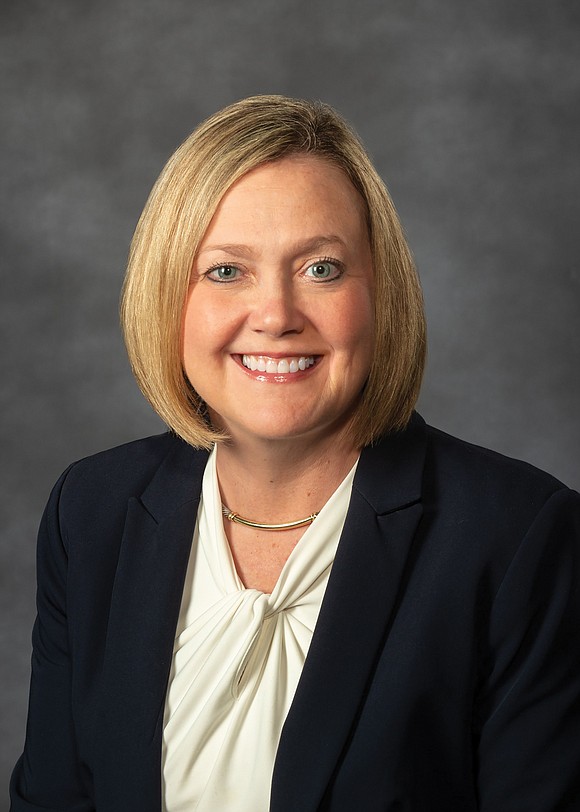 People may contact the Red Cross Donor and Client Support Center at (866) 2363276 for information about donor eligibility, or call (800) RED-CROSS to schedule an appointment.
During the pandemic, the Red Cross is collecting blood only from individuals who are healthy and feeling well, with donors seated 6 feet apart to comply with social distancing guidelines and enhanced disinfecting measures throughout the process. Red Cross staff also will be wearing personal protective equipment.
Lately, with the protests against police violence continuing in the area and across the nation, the Red Cross hasn't seen a level of major physical trauma that would require their direct involvement. Local injuries are being referred to emergency departments around the Richmond area.
For Dr. Sanford and other Red Cross team members and volunteers gearing up for the hurricane and tropical storm season, that's proven to be something of a relief.
"We've all been worried that we would see a lot of injured people and we have not experienced that," Dr. Sanford says.
While there's a lot to handle, Dr. Sanford seems content.
"When you enjoy what you do, it absolutely doesn't feel like work," she says. "It's incredibly gratifying."
Meet a leader and advocate when it comes to the region's blood supply and this week's Personality, Dr. Kimberly Williams Sanford:
Occupation: Medical director of transfusion medicine, Virginia Commonwealth University Health.
What I do: I oversee the operations of transfusion medicine services at VCUH, which allows for safe transfusion of blood components to all of our patients in our institution while maintaining safety and compliance with the FDA.
Date and place of birth: Oct. 27 in Richmond.
Current residence: Chesterfield County.
Education: L.C. Bird High School in Chesterfield County, 1987; medical technology degree from VCU, 1991; after working in the pathology laboratories at VCU, I decided to pursue medicine and graduated with my doctor of medicine degree in 2001. I completed a five-year residency in pathology at VCU and a two-year subspecialty in transfusion medicine at the University of Virginia.
Family: Son, Joey, 19, who currently is working as an electrician apprentice, and my mother and step-father, Cindy and Bobby Hanchey, in Chesterfield County.
No. 1 volunteer position: Board chair of the Capital Chapter of the American Red Cross.
When I was elected: I was elected board chair in 2019.
Why I wanted to serve: After serving for several years as a member of the board, I recognized that my expertise in transfusion medicine can help us focus on building a larger blood donor base in the Richmond area.
American Red Cross' mission: The American Red Cross prevents and alleviates human suffering in the face of emergencies by mobilizing the power of volunteers and the generosity of donors.
No. 1 project now: I have two top priorities for the board. These include building a larger blood donor base for the Virginia Region of the American Red Cross and increasing the diversity of our board membership to reflect our community.
Foremost goals: We have multiple goals that we focus on at our chapter for the American Red Cross based on the four pillars of our organization. Communities across the country count on the American Red Cross for help every day and supporting those communities is at the heart of what we do. Our work never stops, even during this coronavirus crisis, and we remain focused on delivering our life-saving mission each day.