Delroy Lindo gives riveting performance in Spike Lee's 'Da 5 Bloods'
6/18/2020, 6 p.m.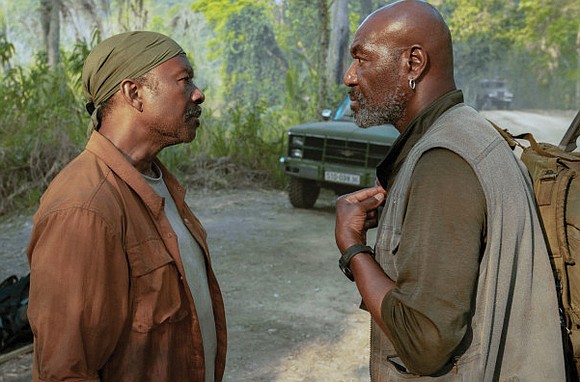 Q: You've spoken about being particularly bothered by the depiction of black soldiers in "Platoon." Why do you think African-American veterans are so rarely seen in film?
Mr. Lindo: There is a tradition of black soldiers being marginalized at best, expurgated at worst. This film addresses that from the standpoint that we are front and center. We're seeing the Vietnam experience through the lens of these brothers. It's important from a historical point of view to tell these stories. I was born in England and my family is Caribbean. Both in World War I and World War II, Caribbean soldiers fought for the British, with the British, and generally speaking that contribution has been virtually expurgated. Generally, there's this tradition of not focusing on us and our achievements and our contributions.
Q: The scenes toward the end of the film, with Paul alone in the jungle, are remarkable.
Mr. Lindo: We shot those scenes toward the end of our time in Thailand, before we went to Vietnam. We were probably six, seven weeks in. That was to my advantage. I was sufficiently plugged in to the work and to Paul. I had enough of a foundation underneath me that there was a connection I felt inside the work. Expressing what I had to express in those scenes was just really rich for me as an actor. And Spike let me go, man. It wasn't long. It wasn't like I was adding a page of dialogue. But he let me go.