Aunt Jemima being retired by Quaker Oats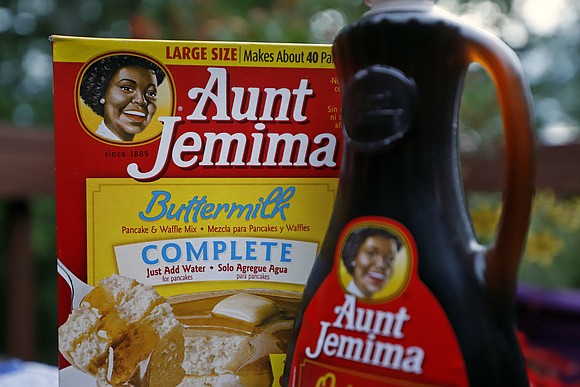 Quaker, which is owned by PepsiCo, said its overhauled pancake mix and syrup will hit shelves by the fourth quarter of 2020. The company will announce the new name at a later date. PepsiCo also announced a five-year, $400 million initiative "to lift up black communities and increase black representation at PepsiCo."
"We recognize Aunt Jemima's origins are based on a racial stereotype," said Kristin Kroepfl of Quaker Foods North America. "While work has been done over the years to update the brand in a manner intended to be appropriate and respectful, we realize those changes are not enough."
Quaker tried through the years to purge Aunt Jemima of her "mammy" roots, exchanging her kerchief for pearls by 1989. Still, the image was of eager domesticity and her name could not be dissociated from its racist origins.
Aunt Jemima's years of success as a marketing image made it risky for the company to part with it completely, said Brenda Lee, founding director of the marketing research firm Vision Strategy and Insights.
"It's a huge deal. They've invested quite a bit in establishing that brand with all that goes along with the logo," Ms. Lee said. "The calling to make this change has been around for years and the most they had been willing to do was update her looks, but they were not willing to relinquish the name."
Ms. Lee said the risk calculation for companies is quickly changing, in part because of the Black Lives Matter movement's effort to draw attention to where Black dollars are spent.
Earlier last week, the singer Kirby posted a TikTok video called "How to Make a Non Racist Breakfast" explaining some of the backstory of the Aunt Jemima brand. That video went viral.