City sets up $6M eviction assistance plan to aid during COVID-19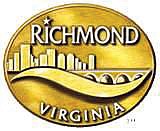 He stated the $6 million would support households currently facing eviction as well as those at risk of eviction because of economic challenges arising from COVID-19.
"It is paramount that Richmond residents do not face housing insecurity during this pandemic," Mayor Stoney stated. "We want to make sure the city is doing everything it can to empower residents."
The city Office of Community Wealth Building is to administer the $6 million through Emergency Fund Assistance-RVA, which is being created by the office and expected to be in operation by next Monday, according to Sharon Ebert, city deputy chief administrative officer for economic and community development.
The money will be distributed through ACTS, Area Congregations Together in Service, whose motto is "closing the door on homelessness." ACTS, which began operating in 2006, is to manage the EFA-RVA, Ms. Ebert stated.
The fund will help income-eligible households with rental assistance or mortgage payments. In some cases, the program could pay off several months of unpaid housing bills, she stated, noting that decisions would be on made on a case-by-case basis.
The EFA-RVA is part of a new state-wide program, with Richmond's program expected to be eligible for a portion of the state funds.
However, Ms. Ebert noted that many of the families facing eviction "will not be eligible" for help because landlords already had filed a court action for nonpayment prior to March 31 and the federal funding can be used only for those who could not pay beginning April 1.
Of the 1,900 eviction cases on the court dockets in Richmond, at least 950 and possibly more would not qualify for assistance from the new fund, Ms. Ebert stated.
Another smaller city program, eviction diversion, which Housing Opportunities Made Equal administers, might help some of those ineligible families if their landlords agree. That program seeks to set up payment plans for tenants who are in arrears and are able to keep current while also paying off the past due rent over several months.