Personality: Dawn-Marie Bey
Spotlight on leader of nonprofit that provides free feminine hygiene products to homeless
3/26/2020, 6 p.m.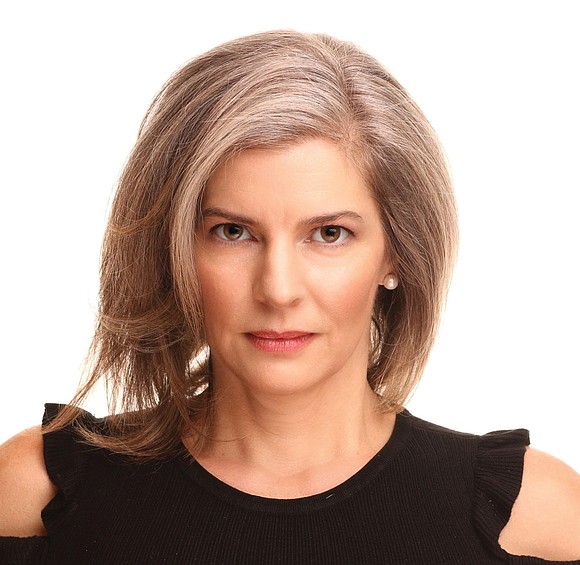 Stories on the plight of the homeless and marginalized can inspire feelings of sadness, empathy and solidarity.
For attorney Dawn-Marie Bey, an article she read on social media sparked her to create Period Patch in 2015, an organization that provides feminine hygiene products to the homeless and displaced "to get them through those monthly rough patches with dignity."
"I shared the article on social media and just put out an open question to my network, 'If I coordinate efforts to meet this need in our community, will you help?'" Ms. Bey says. "Once people commented that they would, I was off and running."
The Washington, D.C., native operates Period Patch with no paid or volunteer staff and no government support. Instead, hundreds of donors have generously sustained the nonprofit during the last five years, providing the products or the money to purchase the products.
Ms. Bey handles the deliveries herself from her SUV, balancing her volunteer efforts with her work at the law firm she founded. She also sends supplies to Her Padded Truth, a sister organization in Hampton Roads.
An estimated $4,000 to $5,000 worth of feminine hygiene products are taken quarterly to food pantries, church groups, Richmond Public Schools, area health and housing organizations and the city jail, among others.
She says she knows Period Patch is making a difference when she sees empty shelves at the partner organizations when she makes the deliveries. She also receives feedback in the form of notes and emails from partner organizations that "relay to me the looks of relief on the faces of individuals when they see that these products are available. I am just so glad that we can relieve this worry," she says.
Ms. Bey also offers this email received from the director of the Welborne United Methodist Church food pantry:
"Let me tell you about the young lady who is living in her car and came by to see if we had food she could eat easily without cooking or refrigeration. (And to complicate things, she has diabetes). She was being very careful in her choices, not wanting to take anything extra or something she couldn't use. She came around the corner and saw the feminine products and THAT bit of kindness stopped her cold and her eyes filled with tears. This is how much the Period Patch means to our guests. Thank you for what you do! I know it's a lot of work but it is so appreciated!"
The need for menstrual products hasn't slowed down in the midst of the coronavirus outbreak, Ms. Bey says.
In the coming years, Ms. Bey wants to incorporate more volunteers into Period Patch's sorting and delivery process. She's also interested in pursuing grants to help the organization's mission.
A final goal, distributing reusable menstrual products such as period panties and menstrual cups, is hampered by both a "tremendous knowledge gap" and cultural assumptions surrounding women's health that still need to be overcome.
"There is still a stigma associated with periods," Ms. Bey says. "This is changing — slowly — across the world. But this remains a topic that many do not wish to think about. This has got to change."