Area colleges spring for virtual commencement ceremonies for the Class of 2020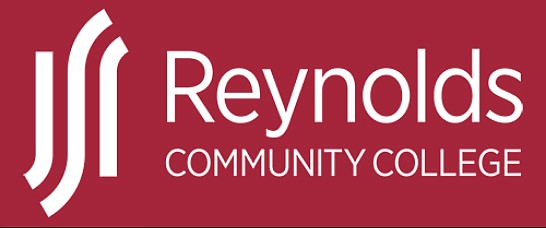 Marchelle Williams has worked hard as a graduate student for the past two years in Virginia Commonwealth University's School of Social Work. The 25-year-old Fredericksburg native was looking forward to that traditional special moment capping her latest achievement – walking across the stage during commencement to receive her master's degree.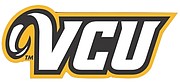 But because of the coronavirus, that special moment is not going to happen for Ms. Williams and hundreds of other VCU graduates in the Class of 2020. Instead, like universities across the commonwealth and the nation, VCU is holding a virtual ceremony, where graduates and their families can view, participate and celebrate all online.
Beginning 10 a.m. Friday, May 8, VCU will launch Virtual Commencement 2020 at commencement.vcu.edu. The ceremony will feature a photo of each graduate and a brief message he or she submitted for fellow graduates, family and friends, which can be shared on social media.
The celebration site also will feature video messages from VCU President Michael Rao, Provost Gail Hackett, deans of the various colleges and the VCU Alumni Association, as well as a four-year highlight reel for the Class of 2020.
Ms. Williams, the youngest in a family of five children, finished her coursework online on Monday. Graduating without the usual pomp and circumstance is disappointing, she said.
"To march across the stage would have been an opportunity for my family to celebrate the accomplishments I have made through the years," Ms. Williams said.
Instead, she plans to drive home to Fredericksburg and watch the virtual ceremony with her mother to kick off Mother's Day weekend.
"I'm excited to get my degree and I'm just happy that all my family and friends are healthy," said Ms. Williams, adding that she'll also be starting her job search. She wants to work in community development or with African-American youths.
VCU's May graduates are invited to return to campus to participate in the Dec. 12 winter commencement ceremony slated for the Siegel Center.
"I definitely will come back for that," Ms. Williams said.
Other area university commencements include:
The University of Richmond's virtual celebration begins Saturday, May 9, when graduates and their families and friends can access video remarks from commencement speaker Darren Walker, president of the Ford Foundation, and UR President Ronald A. Crutcher.

Other videos include a highlight reel of the memorable events at UR during the last four years and celebratory wishes and messages for the Class of 2020.
Graduates will receive their diplomas in the mail, along with information about an on-campus graduation ceremony at a later date.
To view the videos: commencement.richmond.edu.
Commencement 2020 at Richard Bland College will be streamed 6 p.m. Wednesday, May 13.
Victor K. Branch, Bank of America's Richmond market president and an alumnus of the Class of 1982, will deliver the keynote address.
Alden Di Dio, vice president of the Richard Bland Student Assembly, will speak on behalf of the Class of 2020.
"The Class of 2020 has been remarkably resilient in completing a portion of their final semester online during a pandemic," stated Dr. Debbie L. Sydow, president of the two-year residential college. "Even though this year's format will not allow for the traditional handshakes, awarding of diplomas and turning of tassels on graduation caps, it will honor and celebrate an absolutely extraordinary graduating class."
The ceremony can be viewed on the college website at www.rbc.edu; on YouTube, www.youtube.com/user/RBCStates- men; and Vimeo, https://vimeo. com/user61876937
The University of Virginia will hold a virtual ceremony on Saturday, May 16, to confer degrees.
Tentative plans are being made for in-person final exercises on the Lawn for the Class of 2020 on Oct. 9 through 11.
Details: www.virginia.edu
J. Sargeant Reynolds Community College is holding a virtual commencement celebration 11 a.m. Saturday, June 13, to honor the many achievements of its 2020 graduates.
Each degree and certificate candidate will be recognized individually during the online ceremony with student photos and video messages.
To participate, Reynolds students must register at reynolds.edu by Friday, May 15, to receive information about uploading photos and messages.
To access WiFi to connect to the ceremony and questions, contact the Reynolds Graduation Committee at graduation@reynolds.edu.
Commencement plans at Virginia Union University have not been completed, according to Pamela Cox, the university's assistant vice president for public relations and communication.
Virginia State University will hold its Spring Commence- ment in December, according to its website. Graduates in the Class of 2020 will receive their diplomas by mail.
Details: www.vsu.edu