City tax bills go out without amnesty details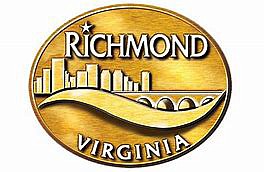 Richmond residents have until Friday, Aug. 14, to pay city taxes on their real estate and vehicles without being hit with a penalty and interest for late payment under a recently approved ordinance.
But you wouldn't know it from the bills that have begun hitting the mailboxes of taxpayers.
Those bills do not mention the amnesty that City Council passed May 11 — an amnesty requested by Mayor Levar M. Stoney and pushed by several council members.
Instead, the information attached to the bills contains the standard language of past years — including the threat that those missing the payment deadlines would have to fork over additional money.
The vehicle tax bills state that payment is due by Friday, June 5, with a 10 percent penalty to be imposed for late payment, plus interest.
The tax bill on residential and business property states the current payment is due by Monday, June 15, to avoid similar penalty and interest charges.
City Council approval of the amnesty came too late to include the information, according to city Finance Director John B. Wack, whose department issues the bills and collects the money.
In response to a Free Press query, Mr. Wack stated that "the property tax billing processes were essentially completed" before the council vote.
He noted that information about the amnesty is published on the front page of the Finance Department's section of the city's website, Richmondgov.com, to let people know they can delay payment for two months and still be on time.