Beyond no fans in the stands, big changes in the NFL
5/28/2020, 6 p.m.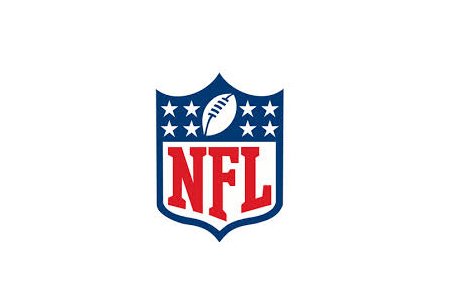 The 2020 NFL season will take some getting used to.
It's going to be hard saying the "Las Vegas Raiders." Or "Tom Brady of Tampa Bay."
Or the New England Patriots with someone other than Brady at quarterback.
And no mention of the "Coliseum" regarding the Los Angeles Rams' home field.
And how about former Carolina Panthers Coach Ron Rivera, aka "Riverboat Ron," patrolling the sidelines in, of all places, Washington?
And if games do go on without a hitch, what about the crowds, or lack thereof?
Bet on the Raiders: The team will still wear silver and black, but the Raiders franchise will have a new address, Allegiant Stadium, a $1.8 million domed playpen just west of Mandalay Bay Resort and Casino on the Las Vegas Strip.
Call it "California Leavin.' " The Raiders played in Oakland from 1960 to 1981, and again from 1995 to 2019. In between, 1982 to 1994, the team was based in Los Angeles.
The first home game in "Sin City" will be Sept. 21, a Monday night ESPN telecast, against the New Orleans Saints.
You can bet the ratings will be high.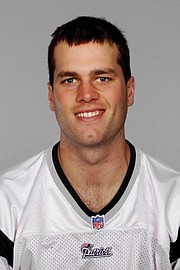 Tom Terrific: After leading New England to six Super Bowl titles and earning five titles of Super Bowl MVP, Brady, the 42- year-old future Hall of Famer, now has the keys to the Tampa Bay offense.
Almost surely, TB's No. 12 jersey in the Buccaneers' red, bay orange and pewter will become the NFL's top seller the day it becomes available.
Some worry that Brady, as a middle-aged man in a young man's game, will tarnish his legacy by taking his talents to a franchise that has been as mediocre as the Pats have been legendary. It stirs memories of Baltimore Colts great Johnny Unitas playing his final season carrying a clipboard with the San Diego Chargers and a beaten-down version of "Broadway Joe" Namath finishing up with the Los Angeles Rams.
Next man up: No NFL teams ever forfeit. Life will go on in New England. But who will be taking the Patriots' snaps now that Brady is some 1,342 miles south?
No. 1 on New England Coach Bill Belichick's depth chart for right now is 23-year-old Jarrett Stidham, the 2019 fourth round draft pick out of Auburn University.
But don't be surprised if the Patriots hit the free-agent market for an experienced veteran. This will be first season since 2000 when anyone but Brady was No. 1. His long-ago predecessor was Drew Bledsoe, now 48 and retired since 2006.
Thanks for the memories: The Los Angeles Coliseum, built in 1923, was home to the Rams from 1946 to 1979, then again from 2016 to 2019.
This fall, the Rams, and also the Los Angeles Chargers, will be alternating home dates at sparkling SoFi Stadium, capacity 70,240, in nearby Inglewood, three miles from LAX.
SoFi will serve as host for the 2020 Los Angeles Bowl, the 2022 Super Bowl, the 2023 NCAA Championship game and the 2028 Summer Olympics.
Washington Panthers?: Not only is Coach Rivera taking his coaching whistle from Charlotte, N.C., to D.C., he's getting the "band back together."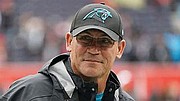 Several of his assistants in Carolina are coming to FedEx Field with Coach Rivera. From 2011 to 2018, Rivera was 76-63 with the Carolina Panthers, winning the NFL Coach of the Year award in 2013 and 2015.
Despite an overall successful run in North Carolina, he was fired following this past season.
Sounds of silence: Due to the coronavirus, will games be played in empty or sparsely attended stadiums, with no roar of the crowd following touchdowns, no chants of "Defense!" and no vendors peddling their wares?
Football without fans may take the hardest getting used to of all.