Petersburg Symphony Orchestra to host two fall ensemble concerts
10/15/2020, 6 p.m.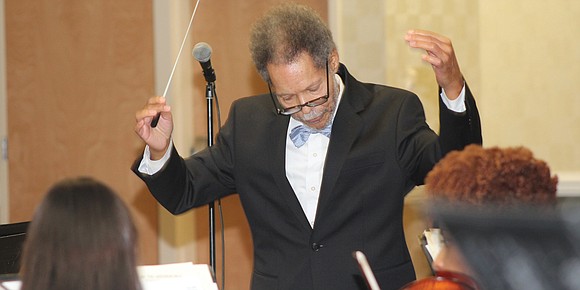 The Petersburg Symphony Orchestra is hosting two fall ensemble concerts for smaller, in-person audiences that will be livestreamed to the public.
The concerts will be held 4 p.m. Sunday, Oct. 25, and Sunday, Nov. 29, at Tabernacle Baptist Church Com- munity Life Center, 418 Halifax St. in Petersburg.
On Oct. 25, the PSO String Quartet will present "With Strings Attached," featuring music from baroque to ragtime. The Nov. 29 concert will feature the PSO Woodwind Quintet in "Christmas in the Wind," a per- formance of a collection of Christmas carols.
The concerts will last one hour, with audience members required to wear face coverings, undergo temperature checks and be seated according to social distancing requirements.
Live audience tickets range from $5 to $15, while livestream tickets are $10. No tickets will be sold at the door.
The PSO was founded in 1978 by Dr. F. Nathaniel Gatlin, a professor at Virginia State University. It has been led for more than 30 years by Music Director Ulysses Kirksey.
Details and tickets: www.petersburgsymphony.org or (804) 732-0999.