Hospital Street burial ground gets support as new historic district
Jeremy M. Lazarus | 9/3/2020, 6 p.m. | Updated on 9/4/2020, 2:06 p.m.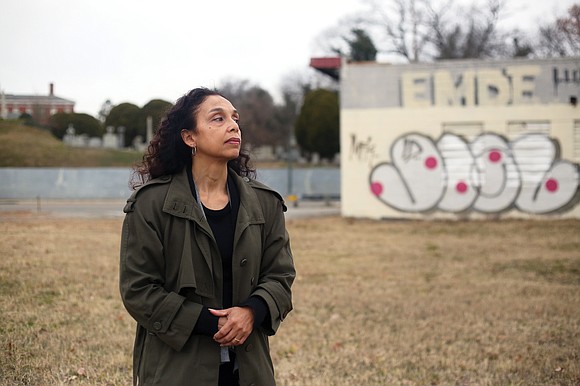 Ms. McQueen has received research support from two private archaeologists, Ellen Chapman and Steve Thompson, and an ally in Dr. Ryan K. Smith, a history professor at Virginia Commonwealth University, who is writing a book on Richmond cemeteries.
Dr. Mouer got involved, in part, because of his interest in the area. Thirty years ago, as a VCU archaeology professor, he had proposed a similar historic district for the same area.
During the early 1990s, Dr. Mouer led the recovery of the skeletons of Black people from a pre-Civil War well on VCU's medical campus. The skeletons were from bodies that were used to train medical students and then discarded. Dr. Mouer said most of the bodies likely were stolen from fresh graves in the African burial ground at Hospital Street.
In the historic district proposal, Dr. Mouer noted the city "is trying to come to grips with and correct some failings of its history. Among those is the abandonment and destruction of the Shockoe Hill African Burying Ground.
"It is time," he continued, "to recognize the formerly discarded and ignored portions of the history of this important district. And it is time to honor the fact that a large part is sacred ground for descendants of more than 22,000 African-Americans buried here."