Fancy footwork will follow NBA All-Star Charles Oakley to 'Dancing with the Stars'
9/17/2020, 6 p.m.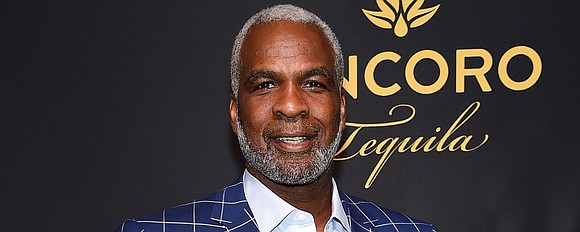 Charles Oakley proved what he can do on a basketball floor. Now his fans are eager to check out his moves on the dance floor.
The former Virginia Union University and NBA star is competing in the 29th season of "Dancing with the Stars," which started Monday on ABC-TV with new host and supermodel Tyra Banks. "Now I've got to get my finesse on," Oakley told "Good Morning America" after the contestants were announced. He will be dancing along with 14 other celebrities, including former Washington NFL tight end Vernon Davis, Grammy Award-winning rapper, singer-songwriter Nelly, 18-year-old actress Skai Jackson; and Olympic figure skater Johnny Weir. A native of Cleveland, the 56-year- old powerful 6-foot-8 Oakley starred at VUU from 1981 to 1985, scoring 2,379 points and grabbing 1,642 rebounds. He was NCAA Division II Player of the Year as a senior under former Panthers Coach Dave Robbins.
Oakley was the ninth overall pick by the Cleveland Cavaliers in the 1985 NBA draft, but was quickly traded to the Chicago Bulls that same day.
His 19-season NBA career included three seasons with the Bulls, from 1985 to 1988, where he was known as Michael Jordan's "Enforcer," followed by 10 seasons with the New York Knicks from 1988 to 1998.
The Knicks made the playoffs all 10 seasons the rugged Oakley was in the lineup.
Oakley made the NBA All-Rookie team in 1986 and was named an NBA All-Star in 1994. For his career, the big man averaged 9.7 points and 9.5 rebounds per outing and was considered an excellent defender.
In retirement, he has earned fame with his cooking talents, even starring in his own YouTube series "Oak in the Kitchen."
His nonprofit Charles Oakley Foundation helped start the 2020 Feed America Campaign to provide home-cooked meals to 10,000 food insecure Americans this year.
Since 2017, he has coached the Killer 3's of the Big3 three-on-three basketball league.
Among the former DWTS champions are football standouts Emmitt Smith, Rashard Jennings, Hines Ward and Donald Driver.
Another interesting dance contestant this year is Carole Baskin, the archrival of Joe Exotic in the Netflix series "Tiger King."
DWTS matches an amateur dancer with a pro. This season, Britt Stewart will become the first Black female pro to compete.