Redistricting Commission 'more focused on political outcome' by Phillip E. Thompson
8/12/2021, 6 p.m.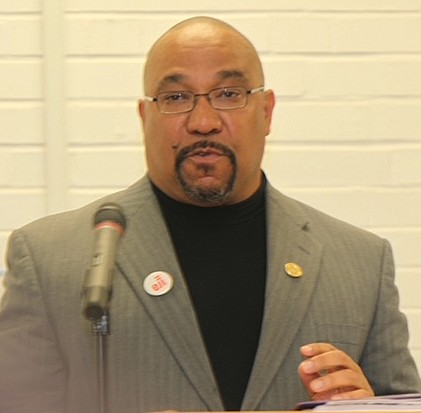 During the campaign to pass Virginia Constitutional Amendment #1 to create a re-districting commission, some of the strongest opposition came from members of the Virginia Black Legislative Caucus.
Black representatives were concerned about whether a commission could or would adequately protect the interests of Black and minority voters in Virginia. These concerns were not limited solely to the composition of the commission, but as to whether the commission would include Black and minority voices as part of the process.
Black Virginians have been the repeated victims of racial and political gerrymandering. Rather than go into detail, there are several exceptionally good books on this topic, including "Gerrymanders: How Redistricting Has Protected Slavery, White Supremacy, and Partisan Minorities in Virginia" by Brian Tarter. As a result of racial and political gerrymandering, every single Virginia redistricting law during the last 30 years was challenged in court.
Supporters of Constitutional Amendment #1 argued that a commission would better serve the public interest and help forestall future partisan and racial gerrymandering.
To date the Redistricting Commission has seemed more focused on a political outcome as evidenced by its decision to hire Republican and Democratic legal counsel rather than develop a clear strategy to break away from the mistakes of Virginia's redistricting past.
A tremendous amount of effort and treasure went into bringing the Virginia Redistricting Commission into existence. Black and minority voters bucked their political leadership to help pass the constitutional amendment. More than anyone, they knew the impact of partisan and racial gerrymandering on their voting power and their ability to fully participate in this democracy in Virginia.
Their anticipation was that the commission would steer clear of maps associated with past gerrymandering, which focused more on protecting incumbent politicians than the interests of minority and poor voters. They fully assumed that past legislative district maps tainted by political deal making would not serve as the basis for new maps being drawn in 2021.
In addition, there was an expectation that the commission also would focus outreach efforts on those communities victimized by past political and racial gerrymandering. Instead, we have watched as the Redistricting Commission conducted a seemingly half-hearted community outreach program designed more as a "check in the box" rather than a true consultation and outreach effort designed to focus on and obtain information on minority and poor communities of interest.
There is still time for this commission to conduct a more targeted public outreach program to communities historically impacted by partisan and racial gerrymandering. The commission also must look to divorce itself from the gerrymandering sins of Virginia's past and develop new maps not tied to old political deal making.
The National Black Nonpartisan Redistricting Organization will continue its effort to bring data and voices from marginalized voters and communities before this commission. But the commission must do its part by not tying itself to the sins of Virginia's gerrymandering past and listen to those most impacted by past legislative backroom deals on redistricting.
If not, this commission, too, will see its maps suffer the same judicial rebukes and redrafting as the gerrymandered maps of Virginia's past, and that will not represent any of the change we all worked for and anticipated over the last three-plus years.
The writer, an attorney and former president of the Loudoun County Branch NAACP, is executive director of the National Black Nonpartisan Redistricting Organization.