'Lifeguard legend,' city swim instructor Horace A. 'Bubba' Carter III dies at 81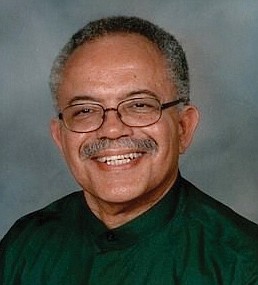 Horace Alfonso "Bubba" Carter III wanted everyone in Richmond to learn to swim and to be safe doing it.
For more than a half-century, the Richmond native taught swimming and served as a lifeguard at city pools, according to the city Department of Parks, Recreation and Community Facilities.
"He was a lifeguard legend," stated Tamara Jenkins, the department's spokeswoman.
Mr. Carter's love of swimming and helping others learn to navigate the water is being remembered following his death Saturday, June 12, 2021. He was 81.
Family and friends paid final tributes to Mr. Carter at a graveside service at Riverview Cemetery on Monday, June 21.
Mr. Carter began with the city's pools in the early 1960s after graduating from Virginia Commonwealth University with a degree in recreational therapy. He started as a lifeguard at Brook Field pool, which, at the time, was the only city pool open to Black people, Ms. Jenkins stated.
During his tenure with the department, Mr. Carter pushed swimming instruction as the manager of the outdoor Blackwell and Battery Park pools and the indoor pool at the Calhoun Center in Gilpin Court.
Mr. Carter also served as swimming instructor at Virginia Union University, Ms. Jenkins stated, noting that one of the students he taught to swim, Michael "Mike" Hodges, now coaches the Richmond Racers, a youth swim team based at the Swansboro Pool in South Side.
Ms. Jenkins stated that Mr.Carter also served as a lifeguard at the Calhoun Center pool before it closed and at the Swansboro Pool before retiring from the department.
He later returned as a seasonal lifeguard and supply deliverer to the outdoor pools, she stated. His work with the department ended around 2010, she indicated.
Survivors include three sons, Horace Alfonso "Al" Carter IV, Ken D. Best and Robert W. "Bobby" Carter; and six grandchildren.
The family requests that memorial donations be made to the City of Richmond Aquatics Program, 1209 Admiral St., Richmond, VA 23220.