Dr. Walton M. Belle, longtime Richmond surgeon and team doctor for VUU Panthers, dies at 91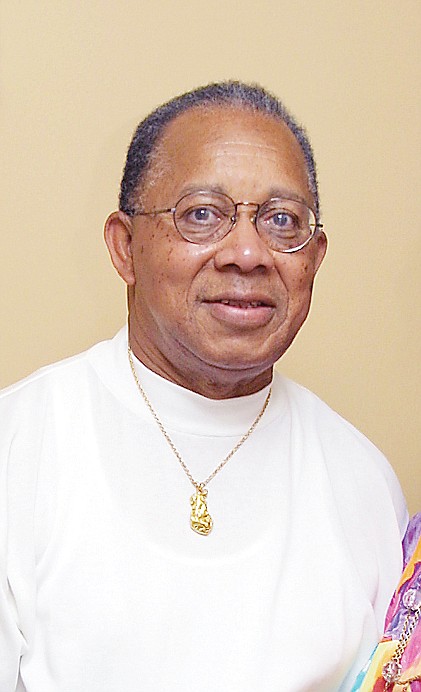 Dr. Walton McNeil Belle Sr. combined surgery with a flair for business.
Along with saving lives on the operating table, Dr. Belle developed a medical office building in North Side, owned multiple storefronts on Brookland Park Boulevard near his offices and purchased with partners three flourishing Richmond radio stations.
His role in medicine and the community is being remembered following his death on Wednesday, Sept. 1, 2021. He was 91.
His life was celebrated during a funeral service at the Joseph Jenkins Jr. Funeral Home Chapel on Saturday, Sept. 4. He was interred in Riverview Cemetery.
A Richmond native and U.S. Army veteran, Dr. Belle graduated from Virginia Union University and was accepted at Meharry Medical College in Nashville, Tenn. After graduating with honors in 1958, he stayed in Nashville to develop his surgical skills through an internship at Hubbard Hospital.
He moved his family back to Richmond in 1964, where he practiced until his retirement 35 years later in 1999.
During his career, he served as the team physician for VUU's football and men's and women's basketball teams. He continued in that role for another 15 years after he retired from active practice.
Dr. Belle also influenced the North Side. He developed a medical office building at 2809 North Ave. that is now a clinical operation for the Capital Area Health Network. He bought and leased space to barbers, beauticians and retailers in the retail area near his offices.
Around 1979, he got interested in radio and bought the small station now known as WREJ. He later partnered with Dr. Charles Cummings of Richmond, two Washington physicians and sta- tion manager Larry Jones to add two other stations, WKJS and WSOJ, in building what was then one of the largest Black-owned chains of broadcast outlets in Virginia.
In 1999, he and his partners shared a $6 million profit when media magnate Cathy Hughes and her son, Alfred Liggins III, owners of the corporation now known as Urban One, bought the seven stations most Black Richmond residents listened to, including WKJS and WSOJ. (Currently, Urban One is seeking to build a casino in the city.)
Dr. Belle also was long active at Third Street Bethel AME Church. A 400-seat theater that is part of a multipurpose events and meeting addition to the sanctuary is named in honor of him and his family.
Dr. Belle was predeceased by his wife, Armond Belle.
Survivors include his son, Walton M. Belle Jr., a Nashville architect; two daughters, social worker Claudia B. Davis and physician Dr. Cheryl B. Bradley; three sisters, Dr. Joan Chris- tian, Laverne Jeter and Eulalia Lee; six grandchildren; and three great-grandchildren.