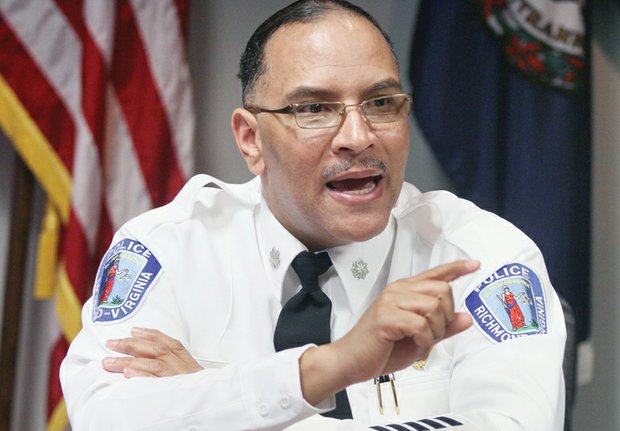 Stories this photo appears in:

Chief talks tough on expectations of officer conduct
Richmond Police Chief Alfred Durham minced no words about how he won't tolerate brutality and excessive use of force by officers under his command. "I'm going to tell it like it is. If there is riffraff in my department and you're wearing a gun and a badge, you're gone," he told an audience of about 50 people at a public forum Tuesday night at Richmond's Martin Luther King Jr. Middle School. "I will not tolerate it." At this second "Peeps and Police Community Conversations" attended by mostly elderly and middle-aged adults, Chief Durham said that "several officers were disciplined" recently after they mishandled a situation inside a resident's home. He did not elaborate.