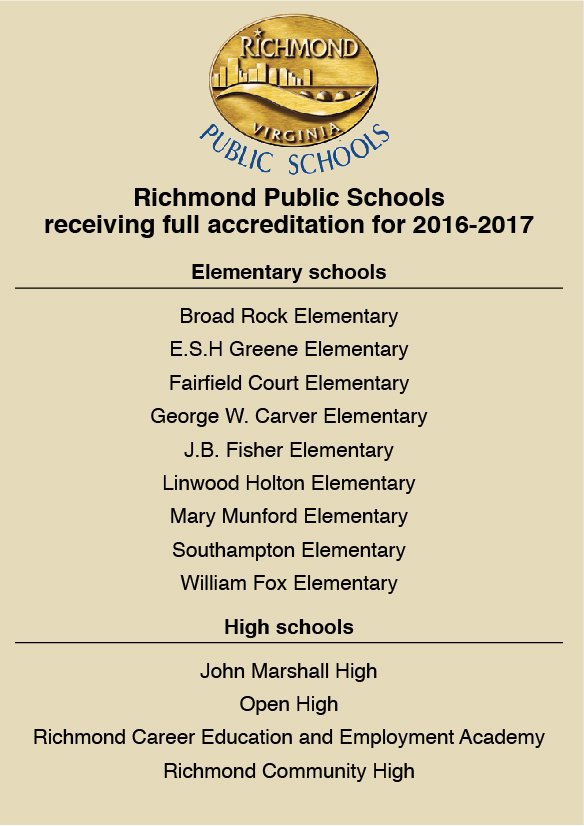 Stories this photo appears in:

City public schools slide on accreditation; only 13 of city's 44 schools fully accredited
Report cards are in for Richmond Public Schools. And many of the city's schools didn't make the grade, according to the Virginia Board of Education. Only 13 of the city's 44 schools received full accreditation, down four from the 17 schools that met state standards last year.