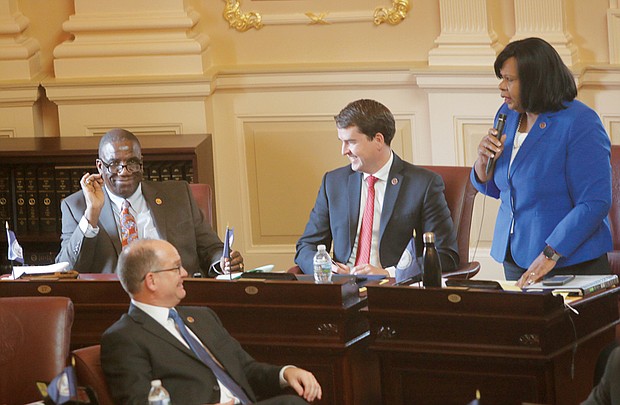 Petersburg Sen. Rosalyn R. Dance, right, introduces new Sen. Lionel Spruill Sr. of Chesapeake on the Senate floor. Looking on are Sen. T. Montgomery "Monty" Mason of Williamsburg, front left, and Sen. Jeremy S. McPike of Woodbridge, center.
Stories this photo appears in:
Members of the Virginia Legislative Black Caucus said they're proud of what they managed to accomplish in the 2017 General Assembly session, despite being a small contingent of Democrats within a Republican-controlled legislature. "We have worked together to support and vote for legislation that will make a difference in people's lives," said caucus Chair Roslyn C. Tyler of Sussex.