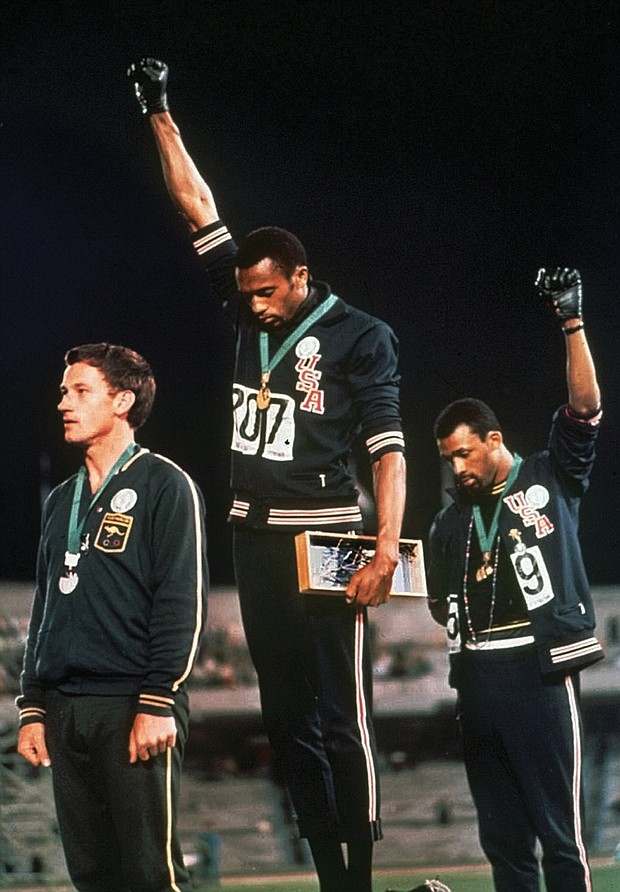 Like Mr. Smith and Mr. Carlos, Peter Norman, the silver medalist from Australia, wears a badge showing support for the Olympic Project for Human Rights.
Stories this photo appears in:

President Trump seems to have too little to do. Amid the damage from two hurricanes, a verbal feud with a nuclear North Korea and a host of other issues ranging from health care to tax reform, the president has triggered a spat with athletes in the nation's most popular pro sports leagues, the NFL and the NBA.