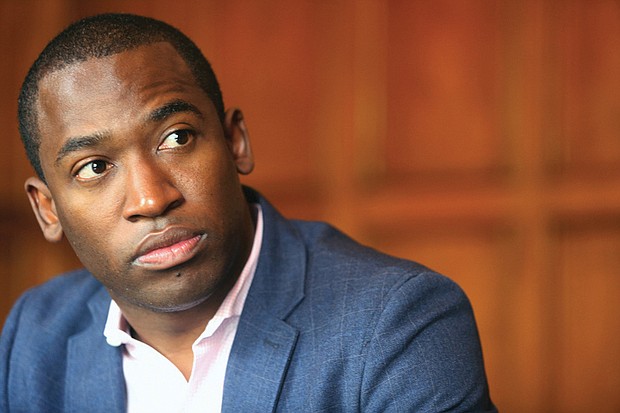 Mayor Levar Stoney
Stories this photo appears in:

Ask Mayor Levar M. Stoney what it will take to fix Richmond's ailing public schools, and he has a succinct answer: More money from the state. He's now leading a campaign to boost state educational spending in Richmond and across Virginia.

That's what city expects this year after crying money blues
Just like last year and the year before, financial officials at City Hall were singing the hardship blues in May in reporting to Richmond City Council that revenues were barely keeping up with expenses. They warned the council not to expect any big surplus.