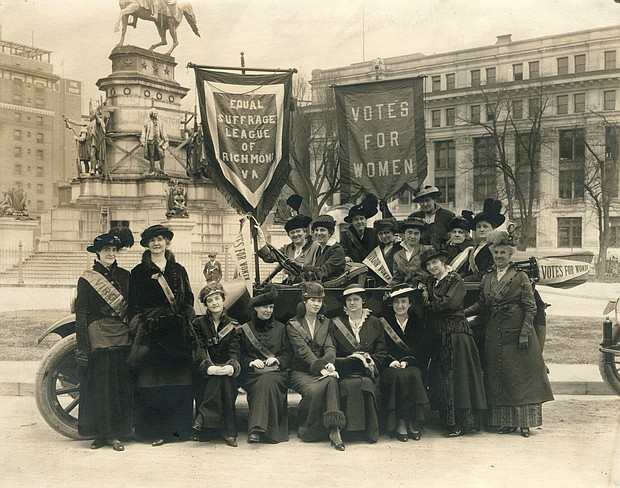 Members of the Equal Suffrage League of Virginia pose in front of the equestrian statue of George Washington in Richmond's Capitol Square in 1915.
Stories this photo appears in:

Commemorating the 100th anniversary of the passage of the 19th Amendment to the U.S. Constitution granting women the right to vote, the Virginia Museum of History & Culture selected 20 women to re-create a 1915 photograph of suffragists taken at the State Capitol in Downtown. Like the women in the old photograph, the contemporary group is made up of individuals "fighting to break barriers for women, to improve their communities and to make Virginia a more equitable and just society," according to museum officials.